What made you say yes to your dress?
The vintage inspired look and the timeless elegance of the design.
Describe your wedding day look
Effortless luxe and sophistication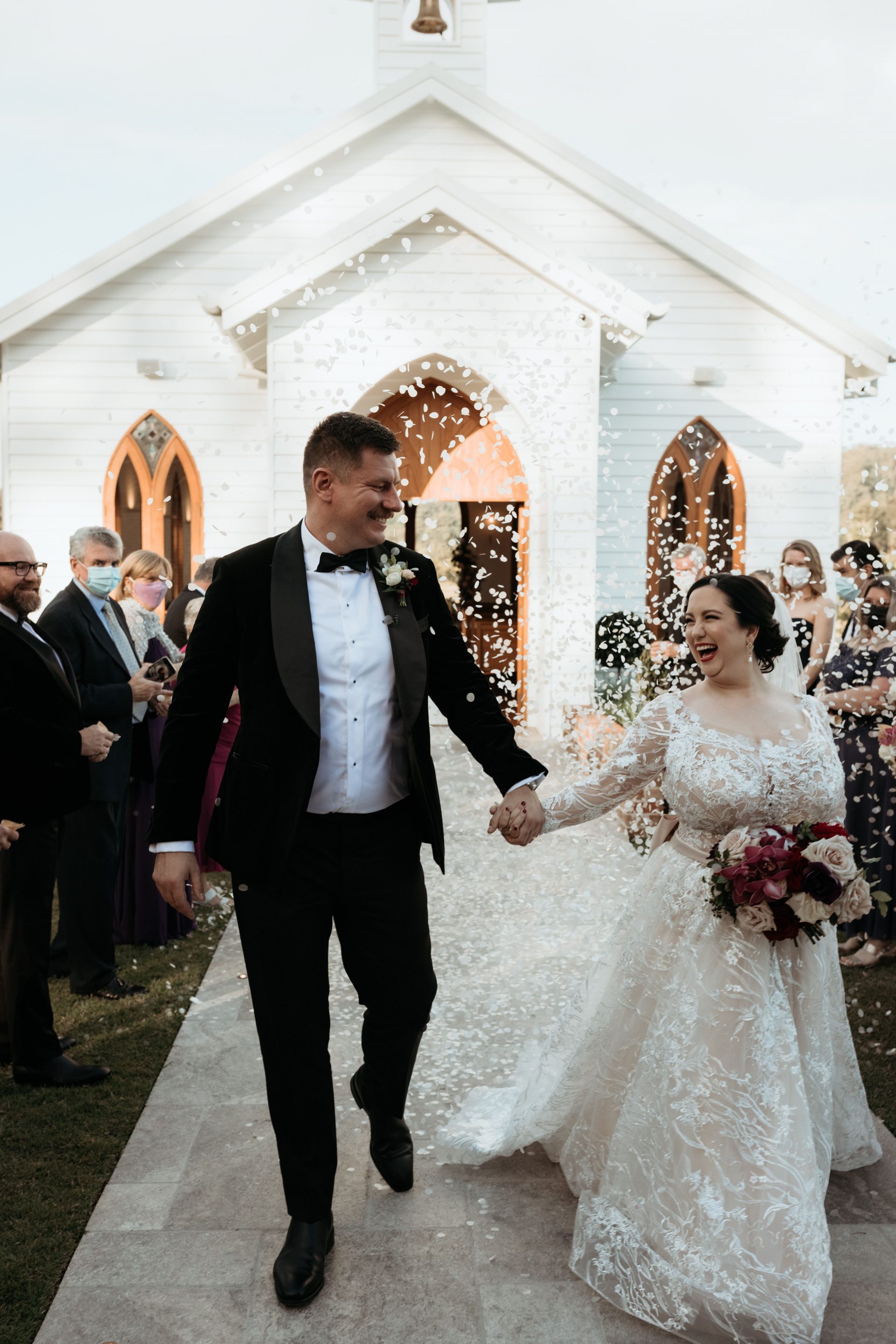 What was the most important aspect of your wedding day?
That love conquered everything. We made love and happiness the most important aspect of our day and despite the stress, anxiety and uncertainty of covid-19, it was the most wonderful, joyful day of our lives.
Aside from that, your choice in wedding party and vendors is critical. Choose people who are helpful, loving, generous and flexible. Then no matter what happens, you're still going to have a great time with amazing peo0ple.
The funniest moment on the day was…:
As we couldn't have our wedding reception, those who attended the wedding, and some additional friends came to a dinner afterwards at a restaurant. We attended in full wedding attire, suits, wedding dress etc. We got some pretty funny looks but also a lot of lovely well wishes from strangers.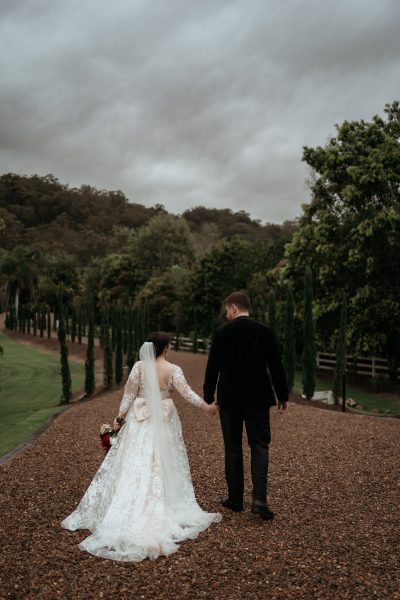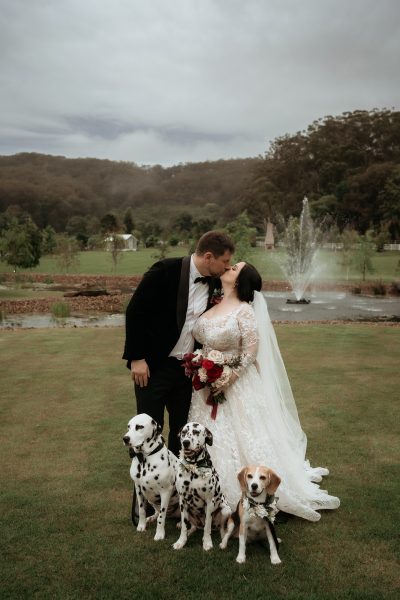 What was the most stressful part to planning?
Definitely COVID-19. Our wedding was at the tail end of a lockdown, we had to make the heartbreaking decision whether to go ahead with only 20 people at our ceremony and cancel our reception or postpone completely. We decided that we didn't want the virus to win, so we had our ceremony with our parents and wedding party and have rescheduled our wedding reception until November.
Any wedding preparation advice that you can share?
Research your vendors. Cheapest isn't always best. Priorities what's important to you and invest in that. For example, I didn't care about my wedding invitations too much, so i did them myself and printed them at office works for 10c each. Photography on the other hand was incredibly vital to me, so we spent more than average on this.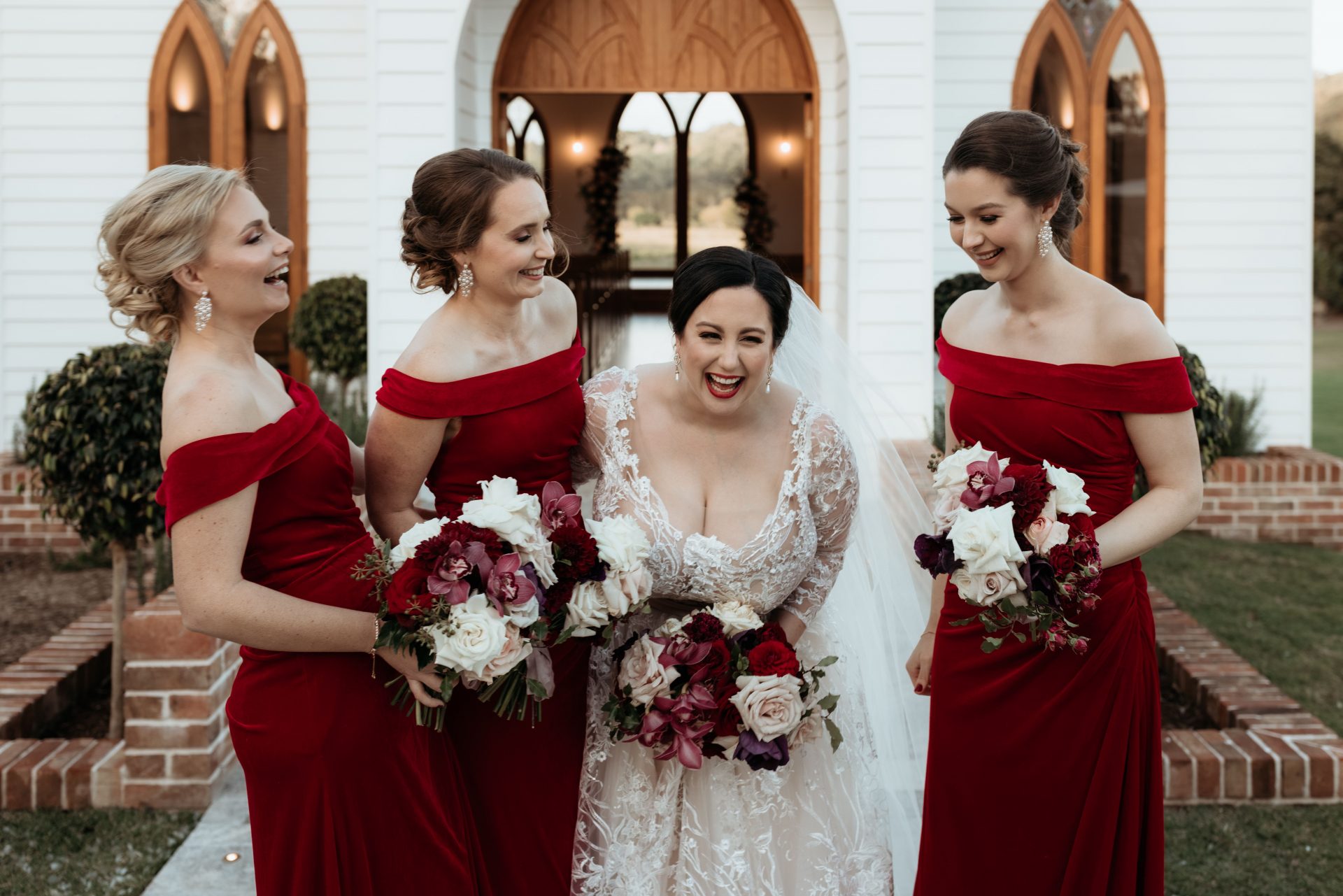 Any advice on choosing the right dress for your wedding day?
Don't expect to have the TV moment where you get emotional and cry… that probably won't happen, but that doesn't mean it's not the right dress. Go with your gut and what YOU love, not your mum or your bridal party. And listen to the staff at Pearl Bridal… they have helped thousands of women find their wedding gowns; they know what they are talking about!
Also, don't forget that alterations can make all the difference and don't be afraid to ask for something that might seem out of the box. I couldn't decide whether to order my dress with the lace skirt or the tulle skirt. So, I ordered the lace and had a seamstress make alterations so it could be removed.
I had the lace at my ceremony and the tulle at my reception. I was able to see my idea come to life and have the dress of my dreams.