What made you say yes to your dress?:
The detail and amazing back of my dress, as soon as I tried it on I felt incredible.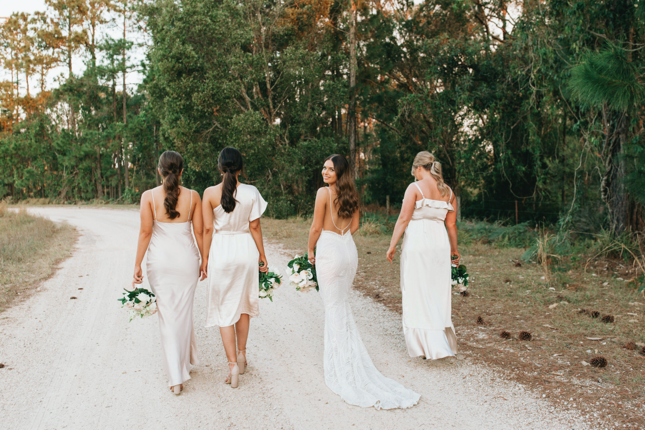 Describe your wedding day look:
Simplistic, elegant and timeless.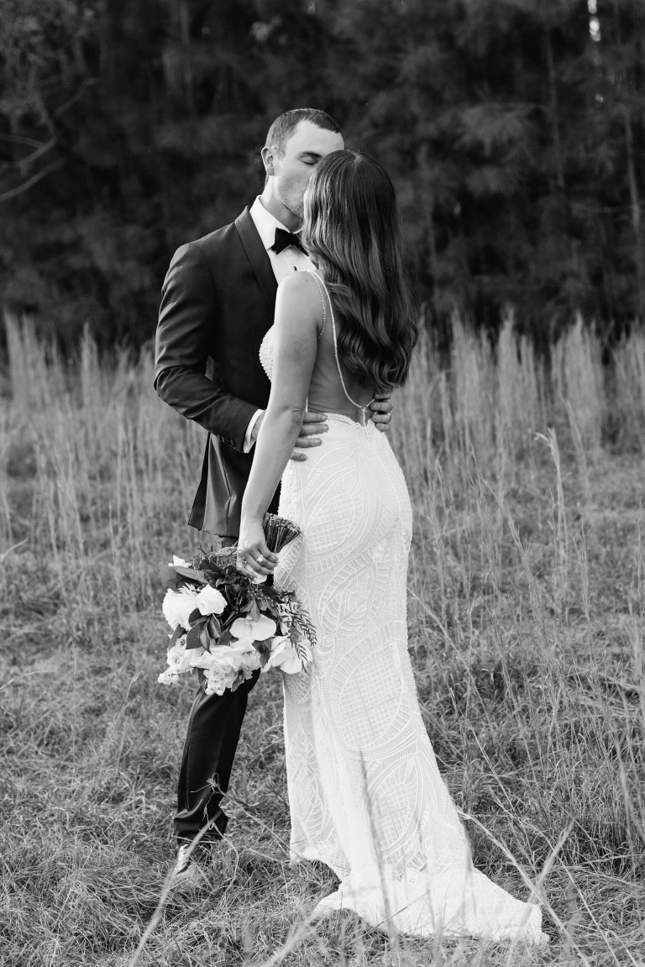 What was the most important aspect of your wedding day?:
Remaining calm and happy throughout!  The most important aspect to me was our ceremony focusing on no one around us but my amazing husband!
Focusing on no one around us but my amazing husband!
The funniest moment on the day was…:
The funniest moment would have been when I was halfway down the aisle towards my husband and I didn't have my veil in my hair properly and a huge gust of wind picked it up and blew it away into some bushes, it helped break the ice and calm the nerves, everyone had a good giggle I will never forget that moment.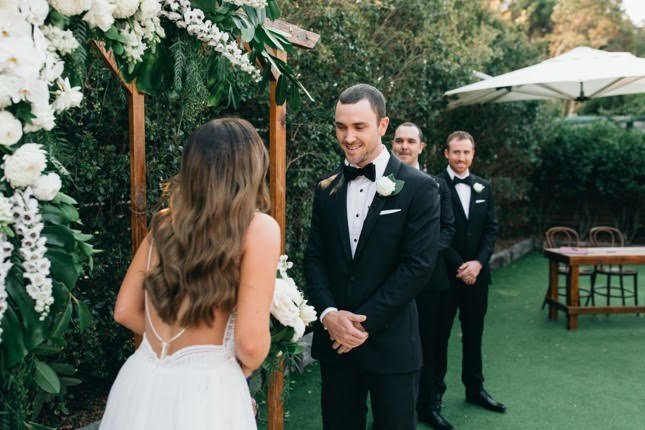 What was the most stressful part to planning?:
Timeline, that stuff is hard! Just trying to organize when and where everyone will be on the day was a struggle but we got there in the end.
Any wedding preparation advice that you can share?:
Research, research, research! Do your homework and shop around for quotes, especially when it comes to hiring items and florals. Also, don't forget to do plenty of tan trials if you're a fake tan girl like me!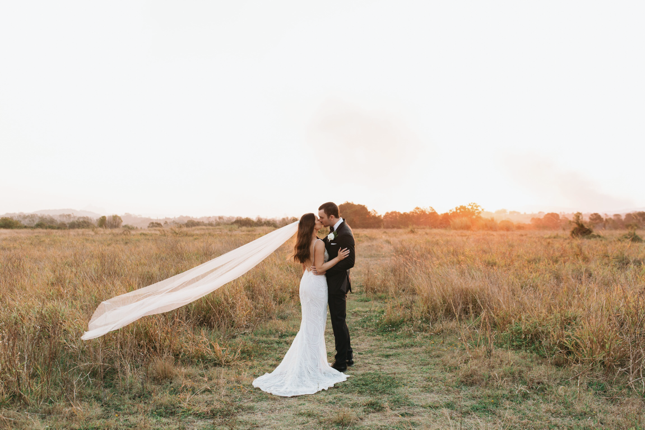 Any advice on choosing the right dress for your wedding day?
Something you feel comfortable in. If you find a dress you love online, go to the designer's Instagram page and check tagged photos to find girls wearing that dress, that helped me a lot when it came to finding the perfect one.