What made you say yes to your dress?
As soon as I put the dress on without even looking in the mirror I had this feeling to fit, the style, everything just felt right. When I walked out of the fitting room and I instantly new it was the dress just by the look on my mum and bridesmaids faces. When I seen myself in the gown in the mirror I felt like an absolute princess.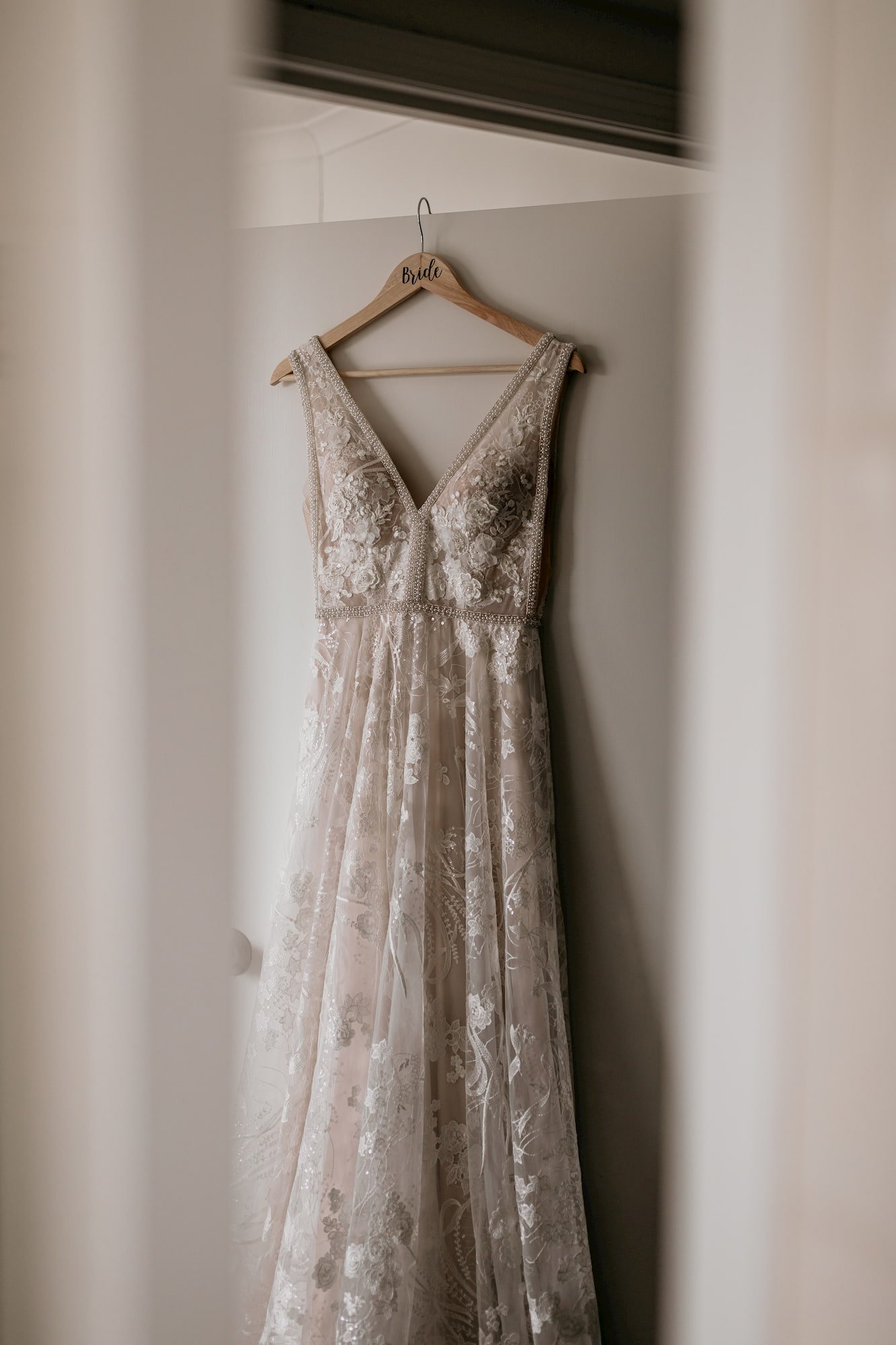 Describe your wedding day look:
Our wedding day was a rustic look. We had a stunning outdoor chapel and an amazing vintage barn. It was a winter wedding and our venue The Abbey, Cobaki, had beautiful maple tree's with bright brown, orange and yellow leaves. The boys wore deep blue suits and the girls in burgundy. The colours all so deep made my dress a real statement.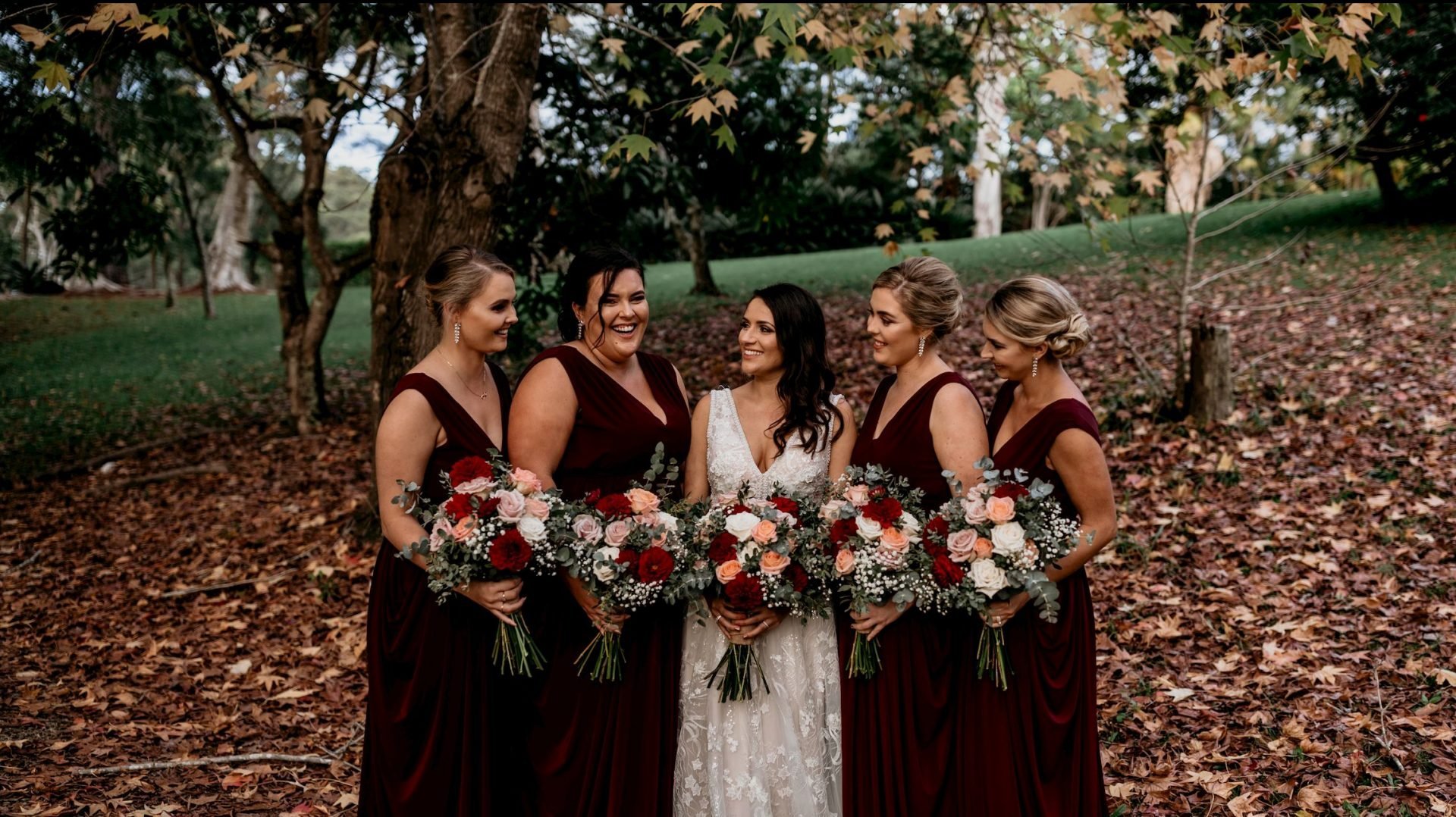 What was the most important aspect of your wedding day?
The laughs, the food, the atmosphere and the drinks were flowing, but all that really mattered to us both was the feeling of being together as husband and wife and celebrating alongside our family and friends. 
The funniest moment on the day was…:
Well our vows come with a great story. I was mid-way through my vows when one of our groomsmen fainted. Yes, I mean fully fell to the floor. Initially I thought it was a prank but soon I realised it was no joke! He was up quickly and all was fine and we proceeded with the ceremony. Our celebrant was amazing and continued on without any fuss. Luckily my husband and I, and our bridal party are all pretty relaxed people, and we turned it into a bit of a joke. Still to this day we laugh! Following on from this another highlight was probably my friends and family trying to do the Greek Zorba! It ended up being just being a dancing circle.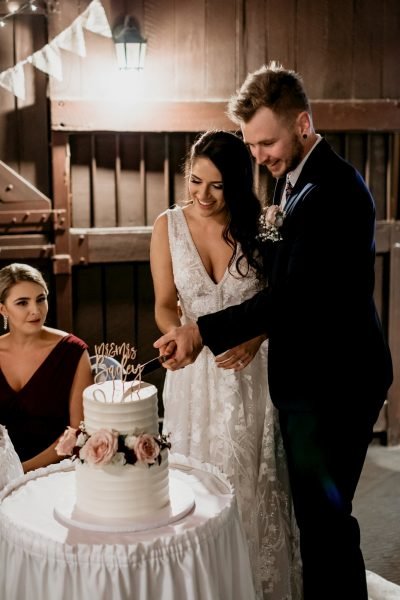 ..all that really mattered to us both was the feeling of being together as husband and wife and celebrating alongside our family and friends.
What was the most stressful part to planning?
We had a low key simple wedding. I didn't find the process to stressful at all. If I had to pick one thing it was probably creating our guest list. It was hard to make decisions on who we invited as we didn't want anyone to be upset by our choices. This was probably the only part Matt and I found challenging to come to a mutual decision about. We got there in the end thought and we were both happy with our final decision!
Any wedding preparation advice that you can share?:
Don't sweat the little stuff. The unpredictable will always happen and everything will always come together. Start planning early! We booked our venue 2 years in advance which gave us plenty of time to source other vendors and build a relationship with them.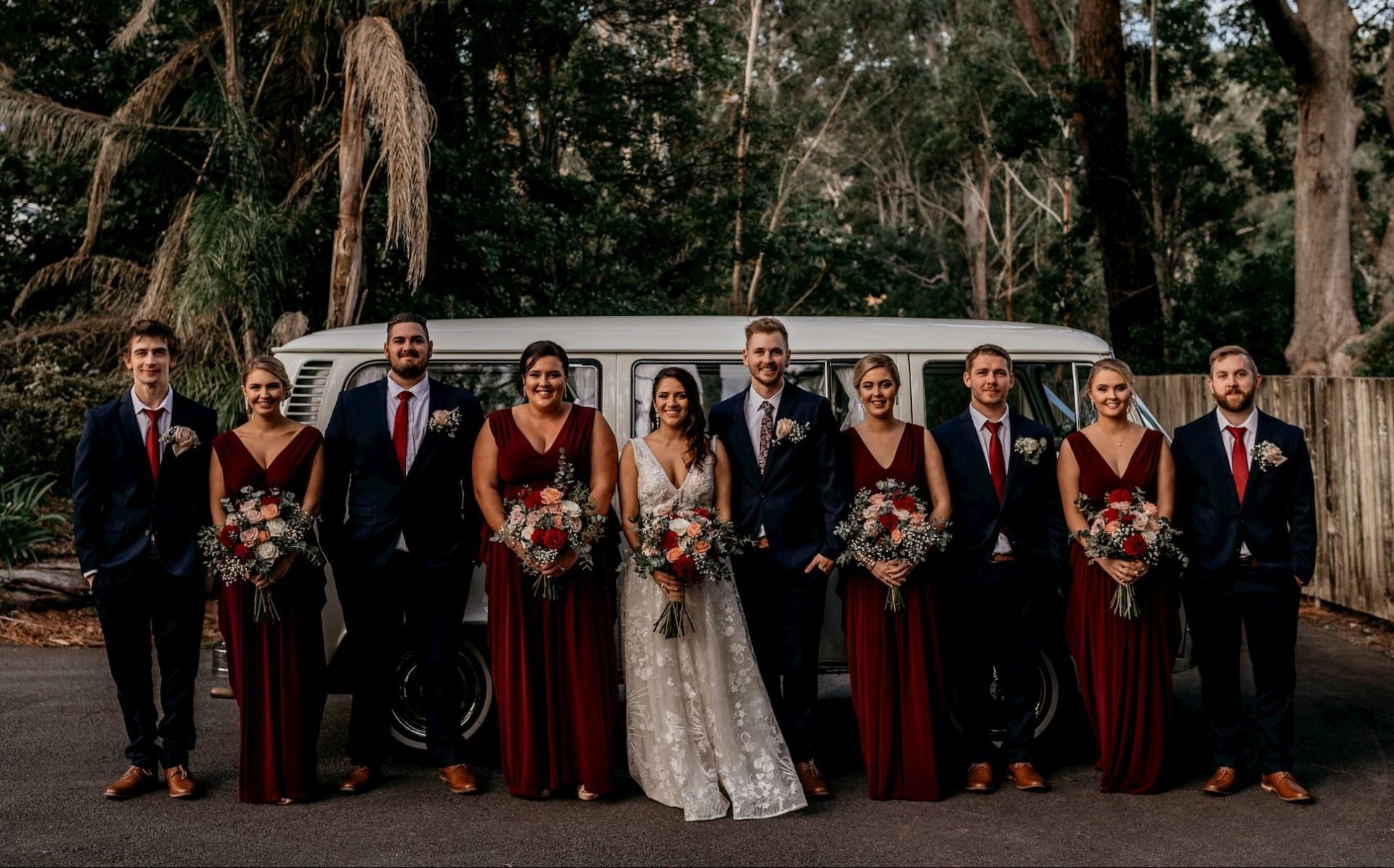 Any advice on choosing the right dress for your wedding day?
Don't just settle on anything, try on a variety of styles until you find something that suits you and your body shape. I found that you should never judge a dress until it's on. Make sure the dress you pick makes YOU feel like a princess and don't worry about what others say because in the end its your day. When you're in the right gown you will know. You get this amazing feeling rush over you!