What made you say yes to your dress?
I loved the lace bodice, the little capped sleeves and scoop back. 
Describe your wedding day look
Vintage + Hollywood glamour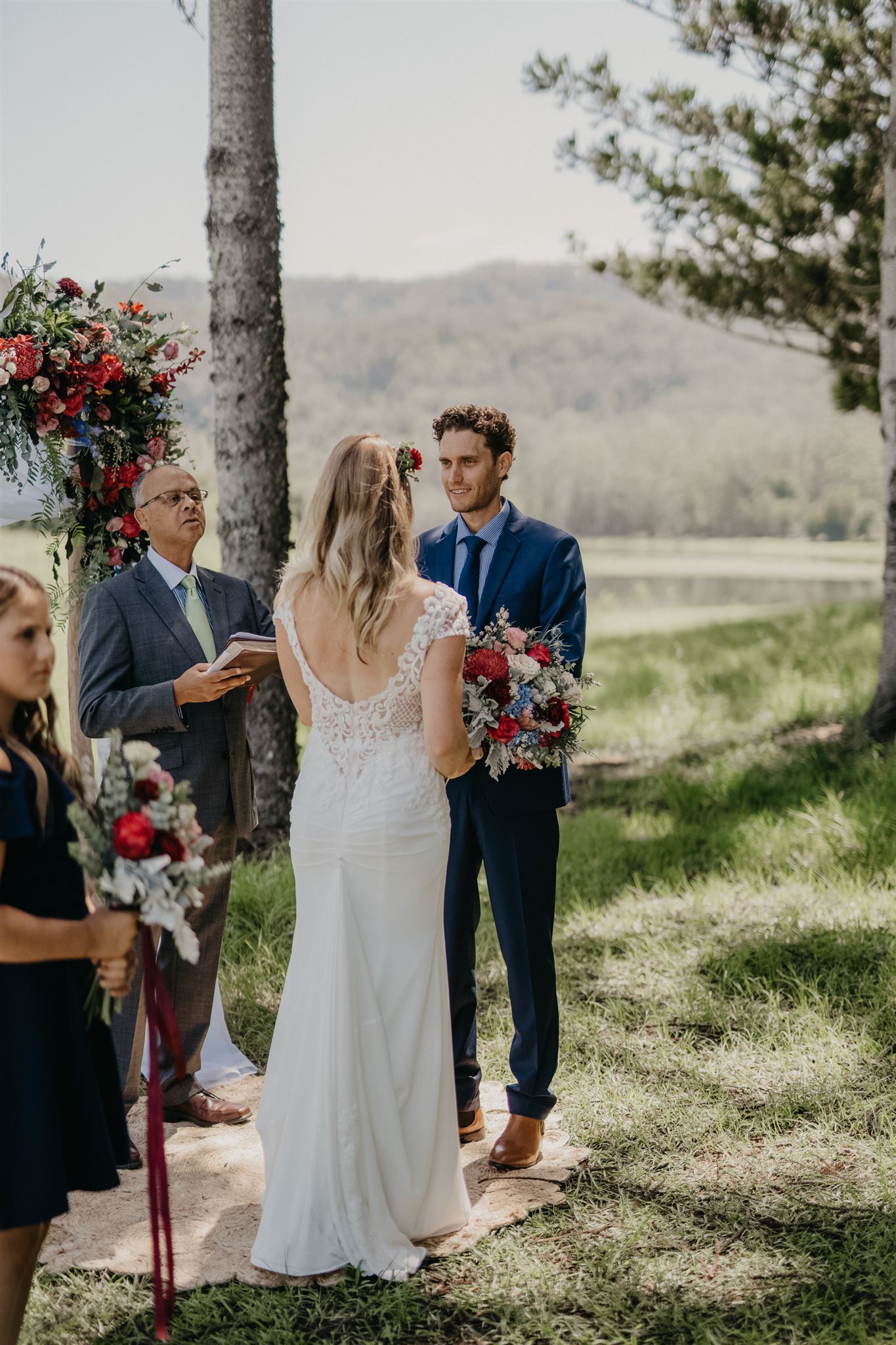 It was so relaxed and magical under the spreading branches of a big camphor tree.
What was the most important aspect of your wedding day?
There were so many special parts of the day…it's hard to decide! I loved the preparation time with my little daughter. I'm sure she'll remember that forever! The ceremony was also very beautiful and emotion-filled. The picnic after was another highlight. It was so relaxed and magical under the spreading branches of a big camphor tree. The kids had a lot of fun playing in the branches and on a swing we had there for photos. The table settings also looked gorgeous with all the mis-matched vintage plates I'd collected.
The funniest moment on the day was…:
When my lovely husband realised he'd forgotten his tie after arriving for the ceremony. He decided to rush back to where he'd stayed the night before, to get it. Usually I'm the late one…but this time I was waiting for him. My driver took me for a scenic drive to kill time. On our way back towards the ceremony we actually passed each other…but my husband is a true gentleman and made sure he didn't take a peek inside the bridal car.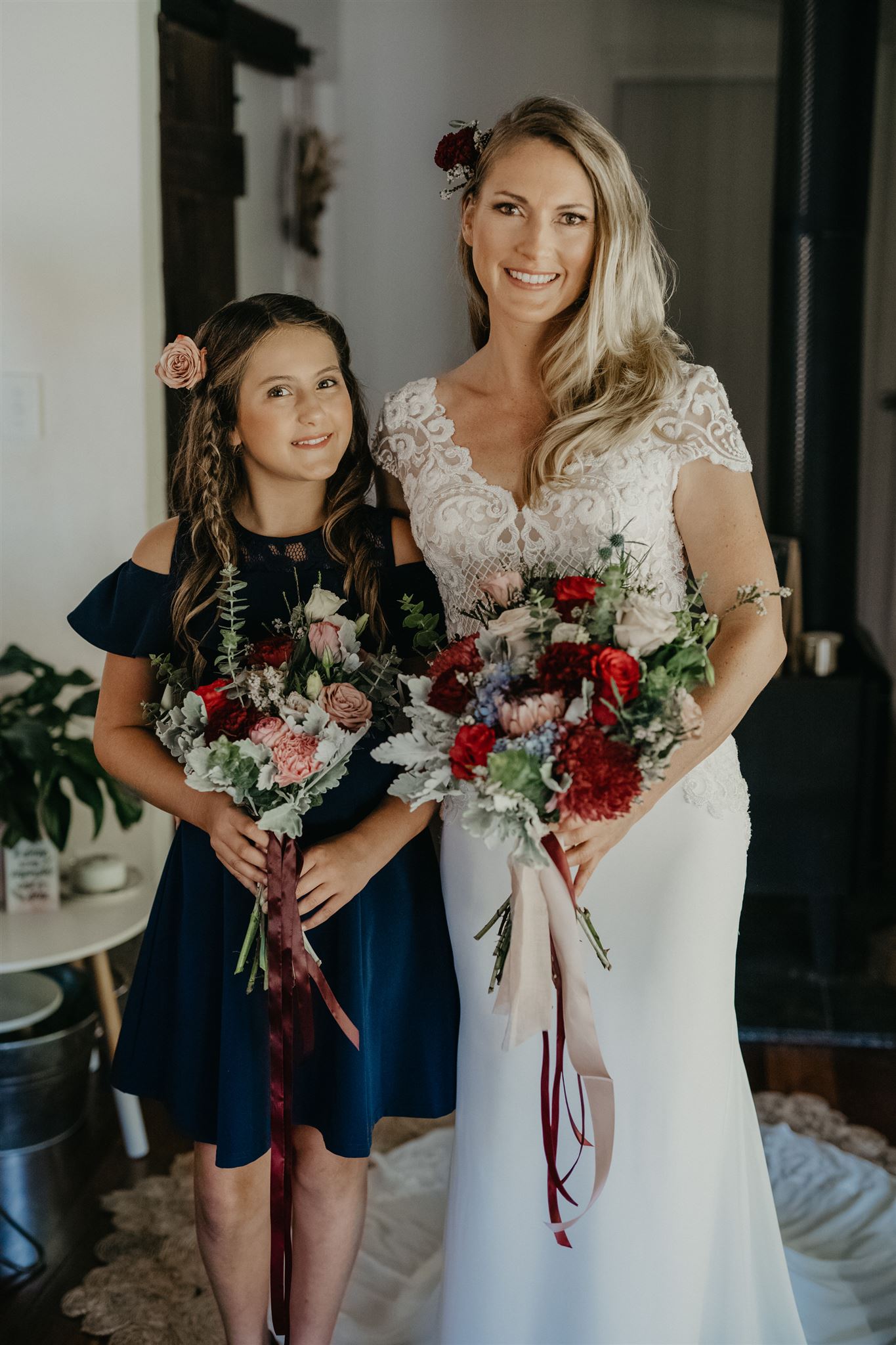 What was the most stressful part to planning?
Our whole wedding – ceremony and picnic style reception, were outdoors. We both love nature and really wanted to be outside…so I spent a lot of time worrying about the weather and wondering what to do (not that worrying helps the outcome!). If it was wet we wouldn't be able to hire all the chairs and tables we needed and we would require extra decorations for our plan B venue. Fortunately we were blessed with a beautiful, sunny day…albeit extremely hot. It was lovely to get married under the big pine trees! Nature is the best backdrop! 
Any wedding preparation advice that you can share?:
Start with a clear vision of what you want and then be decisive. With so many good ideas and options at our fingertips (with the internet), I think it's easy to become overwhelmed and maybe second guess if you've made the right choice with theme, colour palette, flowers, dress, venue… whatever it may be. Once you lock it in, commit to it and stop looking. Tick things off and move forward.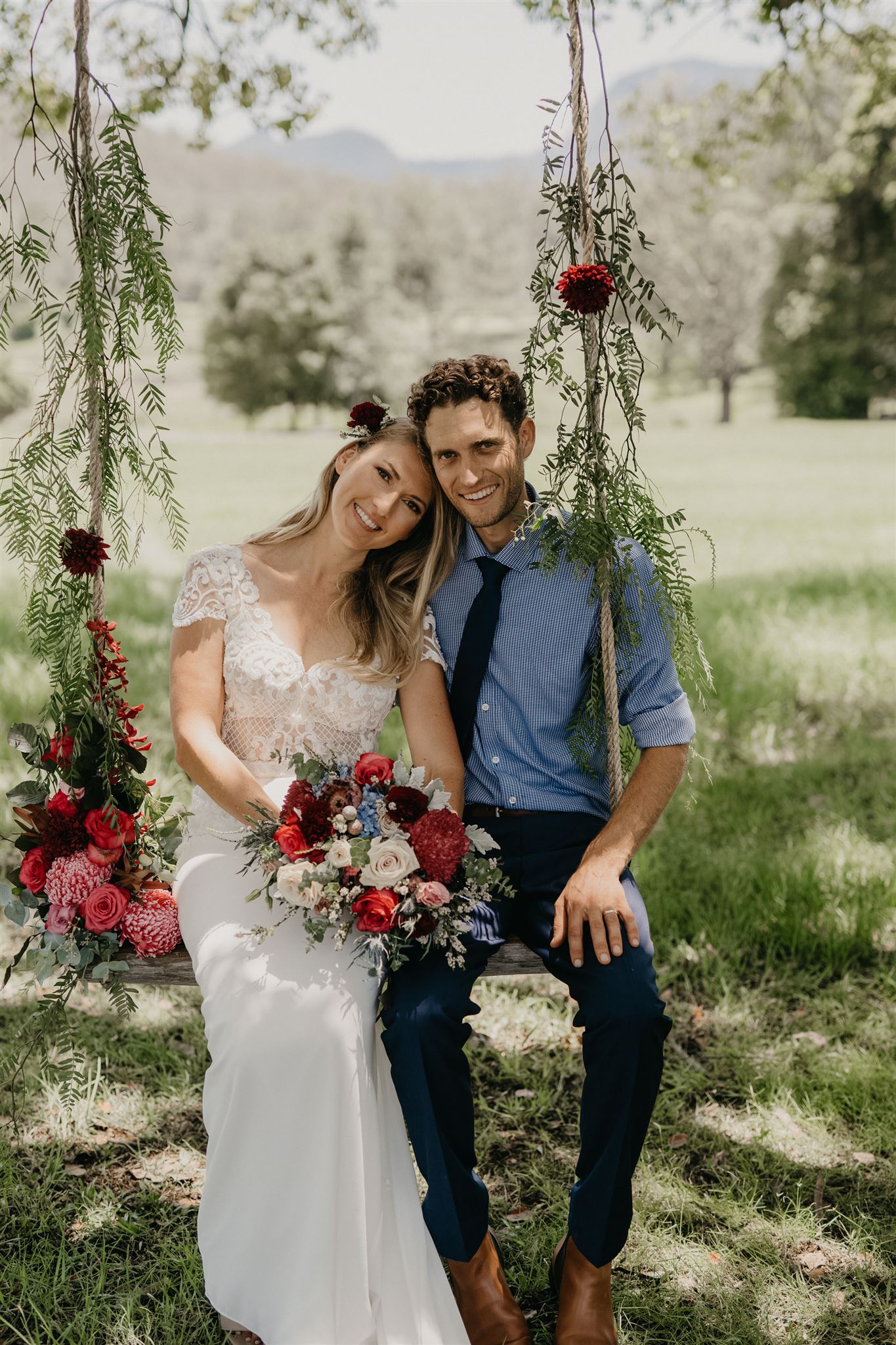 Any advice on choosing the right dress for your wedding day?
Go with something that feels comfortable to wear and that compliments your figure – highlight your best features. We are all different…so the same style won't necessarily suit every bride. I love long-sleeved dresses but knew that wouldn't be comfortable for our January wedding. I'm broad in the shoulders and bigger in the arms…but small in the waist and hips, so I felt a figure hugging style with little sleeves was most suitable for our Summer wedding, and most flattering for my figure.