What made you say yes to your dress?
I went into Pearl Bridal very certain of the style of dress I wanted, I made an appointment because I fell in love with the Eve dress online. When I tried it on I loved the style and skirt but found the lace on the top did not suit me and I really wanted a plain style. The lady in the shop suggested I try on the Orli dress. I absolutely loved the style of the top and it suited me perfectly. She then told me that because it was the same designer I could mix and match the dress. We held up the skirt to the top and I was almost sold. Then she suggested a pearl belt to tie it together. We held it all up and it was perfect.
Describe your wedding day look
Simple and Elegant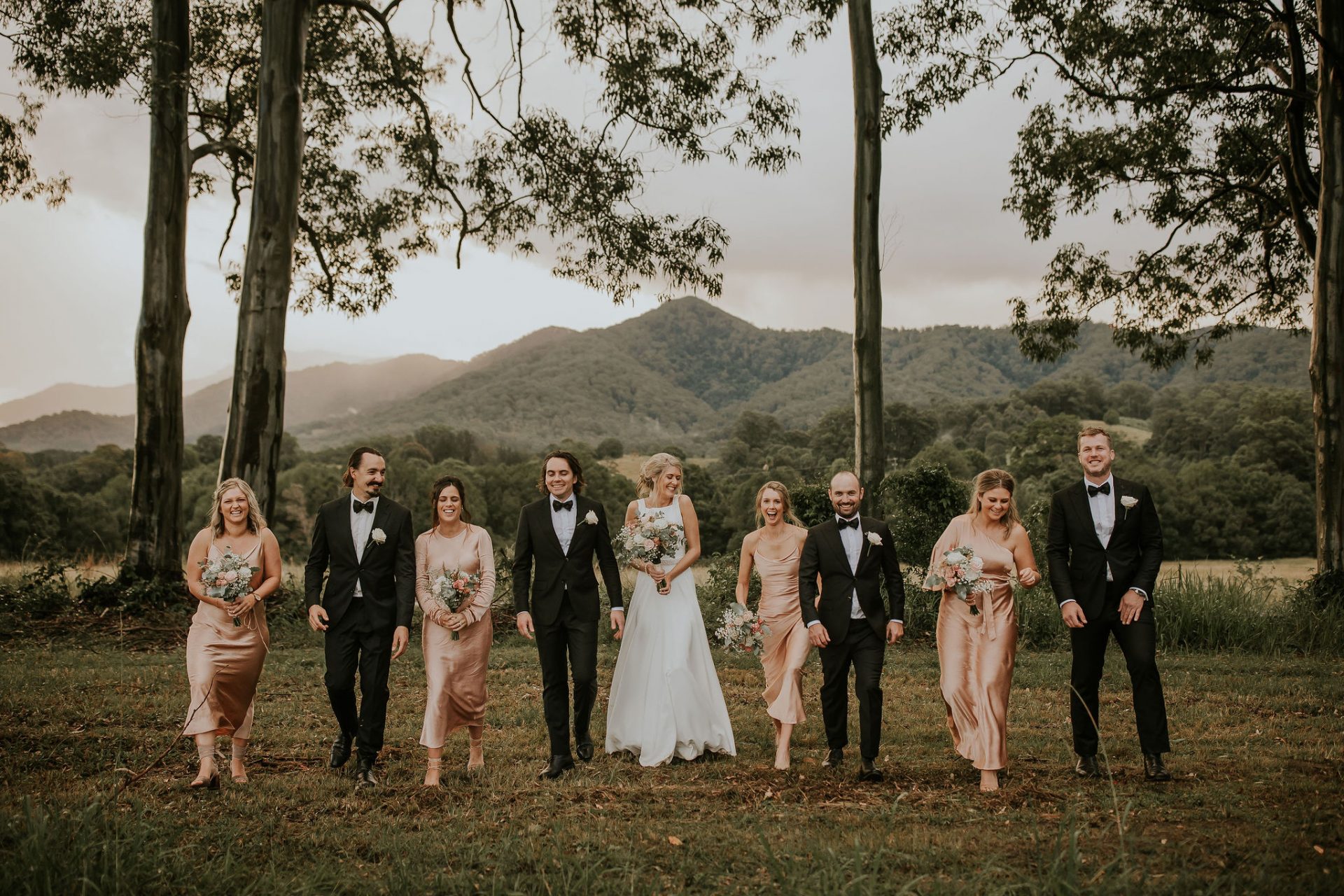 What was the most stressful part to Wedding planning?
Making the call to change to wet weather alternative, I really wanted to have the reception outside under the stars. Once we made the call a few days before though it all fell into place and was perfect so I guess things happen for a reason. Oh, and the classic change of date due to COVID19.
 What was the most important aspect of your wedding day?
Guests. We wanted everyone to be able to celebrate with us and share our special day. We were lucky to pick a date that included very little restrictions.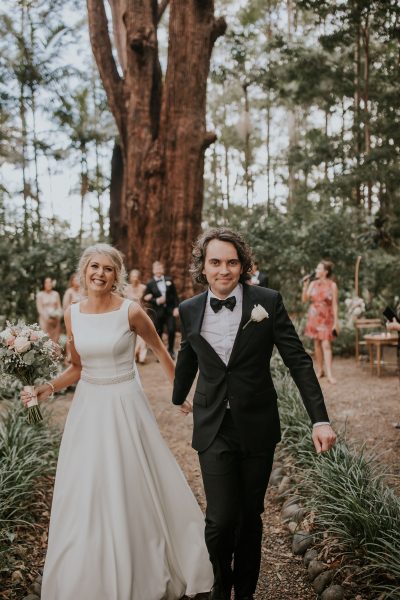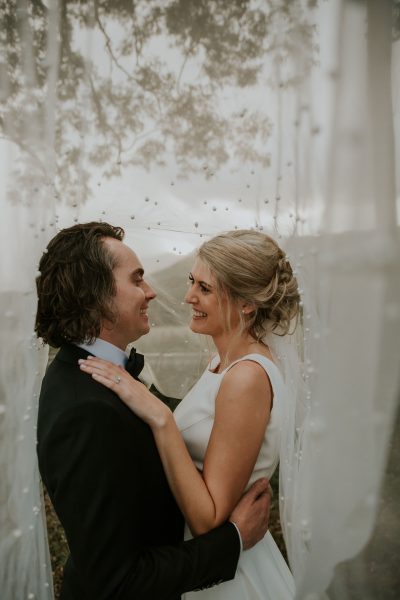 The funniest moment on the day was…
Our cakes were stolen. As the cake lady was bringing the main cake upstairs she left her keys in the car and someone literally stole her car containing all of the deserts for our wedding. Police were involved and the car was found abandoned in bushland. The cakes were hand picked our of the boot and the ones that weren't smashed up were brought back to the wedding. The story was told and when the deserts arrived they were clapped in with a standing ovation. Too funny!
Any wedding preparation advice that you can share?
Spend money on a wedding planner. Best money I spent, made my journey so relaxing and enjoyable.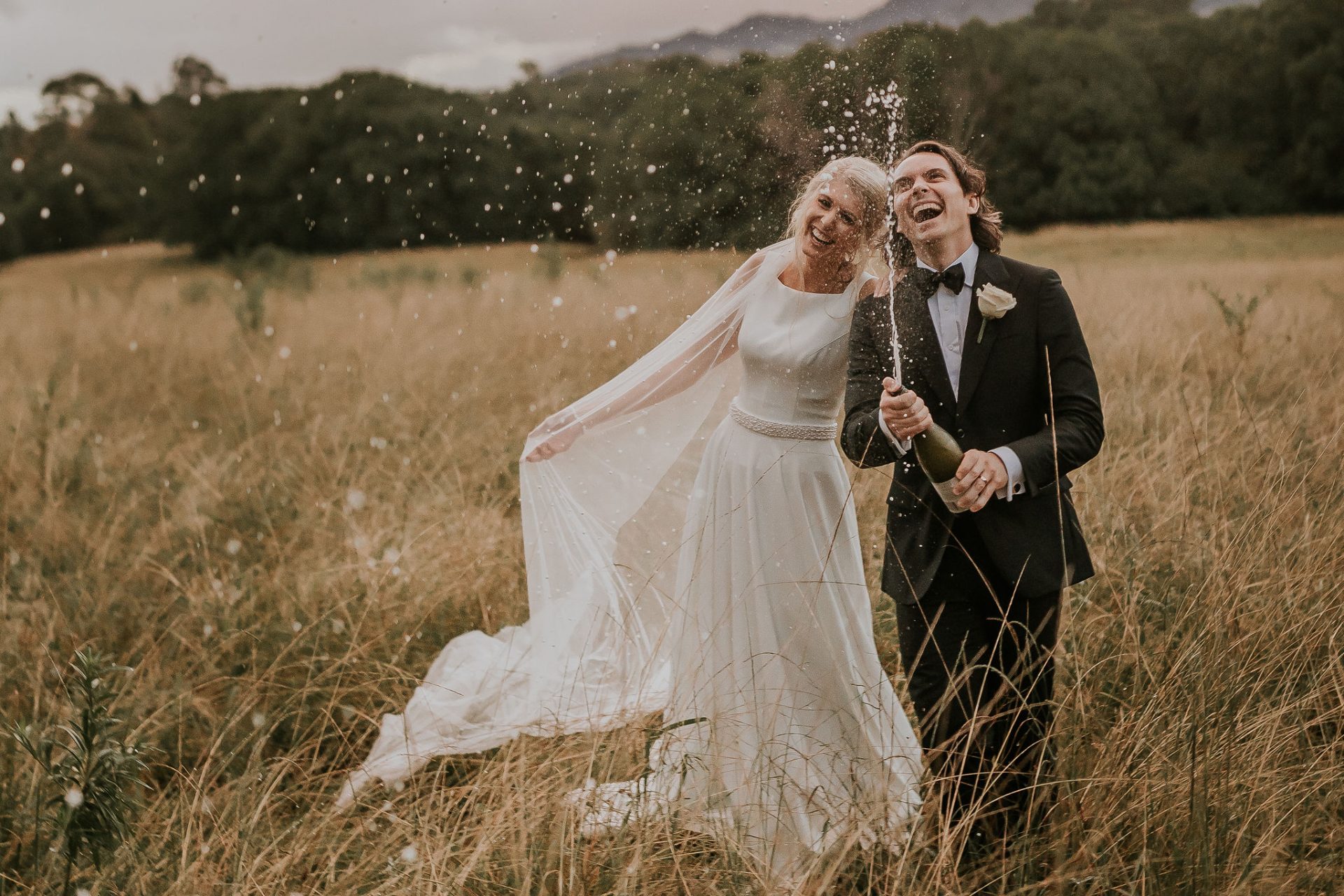 Any advice on choosing the right dress for your wedding day?
When you know, you know. Don't let people convince you of what you should like.