What made you say yes to your dress?
I had no idea what dress I wanted going into the shop. Mum pulled this out and I tried it on second, straight after a big princess dress. I loved how I could move in it, it was flattering but I could still dance in it, plus it felt like me! It was classic, timeless and elegant. The crepe was thick so it didn't show all the bumps and sat really well. The low back was divine! Plus I could add the bow to make it that extra bit special!
Describe your wedding day look
Classic, modern and elegant with pops of boldness – the bow, the bold lip, the moody palette.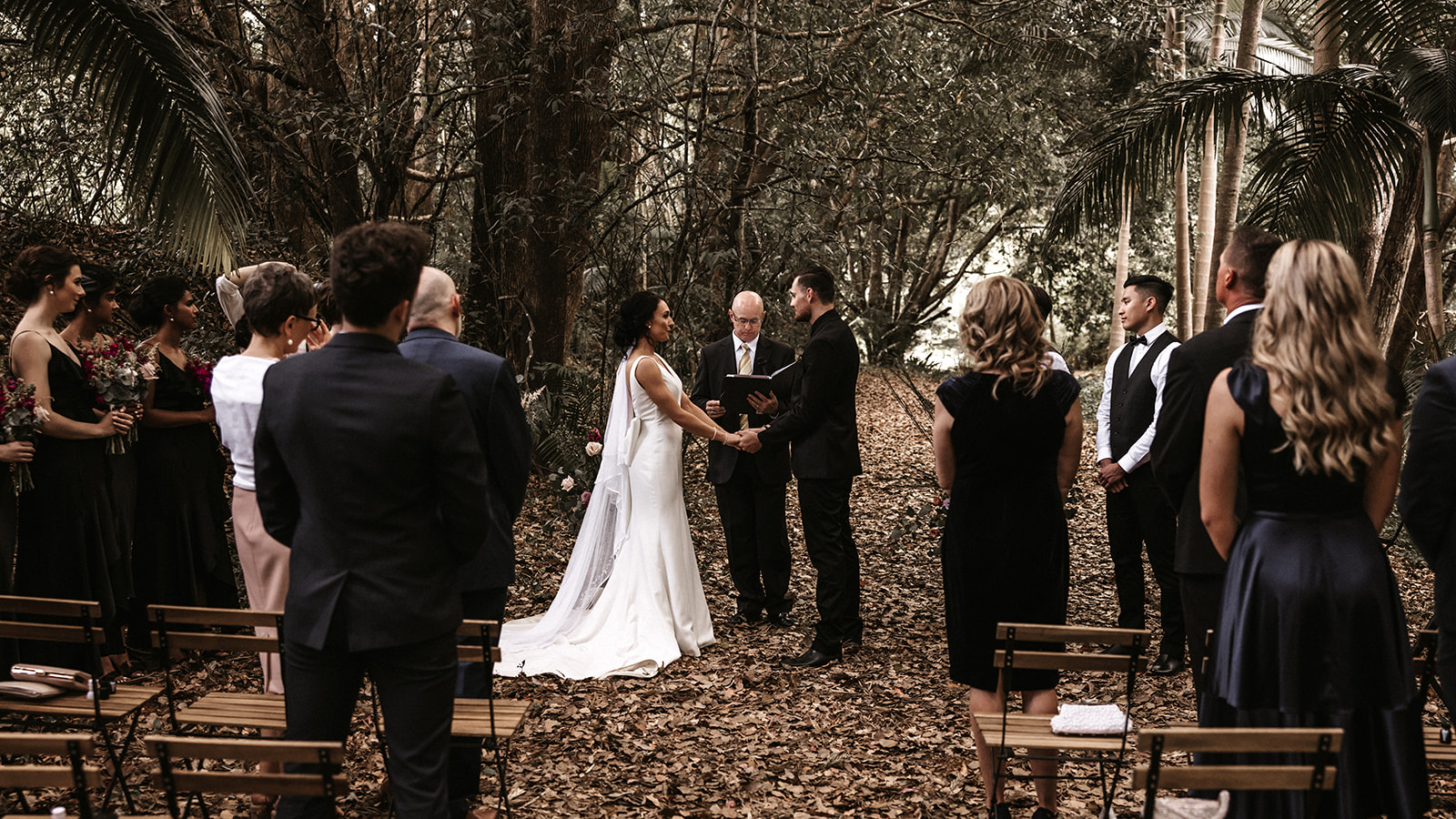 I wanted it to be something that was timeless but also fun and bold!
What was the most important aspect of your wedding day?
The aisle walk was the thing I definitely was most focused on in the lead-up, there's a lot of pressure and expectation on it. However, on the day the ceremony was the best and most important bit, just being able to declare our love for each other with our favourite people nearby was something so special.
The funniest moment on the day was…:
The speeches! Both dad's gave amazing speeches and Lach also gave a great one. They were the perfect mix of sentimental and hilarious with so many personal touches.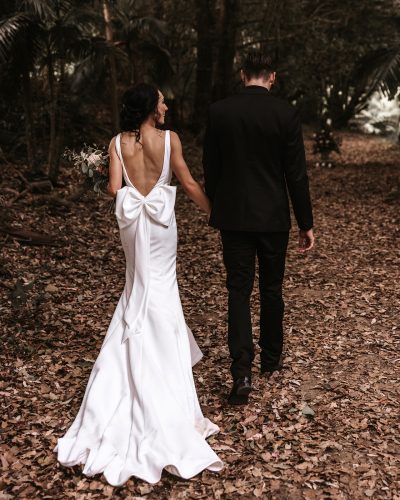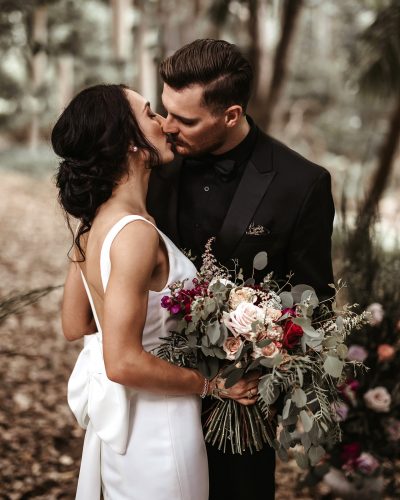 What was the most stressful part to planning?
Coronavirus! Having the re-plan the wedding 6 times over with border restrictions was very stressful as the bridal party and family were over 3 different states. There was lots of tears, and rebooking, and last-minute decisions. If it wasn't for Covid-19 I think the hardest think would be the guest list – we just love so many people haha. But ironically only having 20 people in the end due to Covid-19 was the best thing ever as it made it so special, and I don't regret it at all!
Any wedding preparation advice that you can share?:
Let people help you! My family and friends were so supportive and helped so much with advice.

Pick the right bridal party! My bridesmaids were amazing, they sent me care packages and held zoom meetings when restrictions happened, and booked flights to visit with barely any notice before the wedding. The right people will make your day so much easier and special.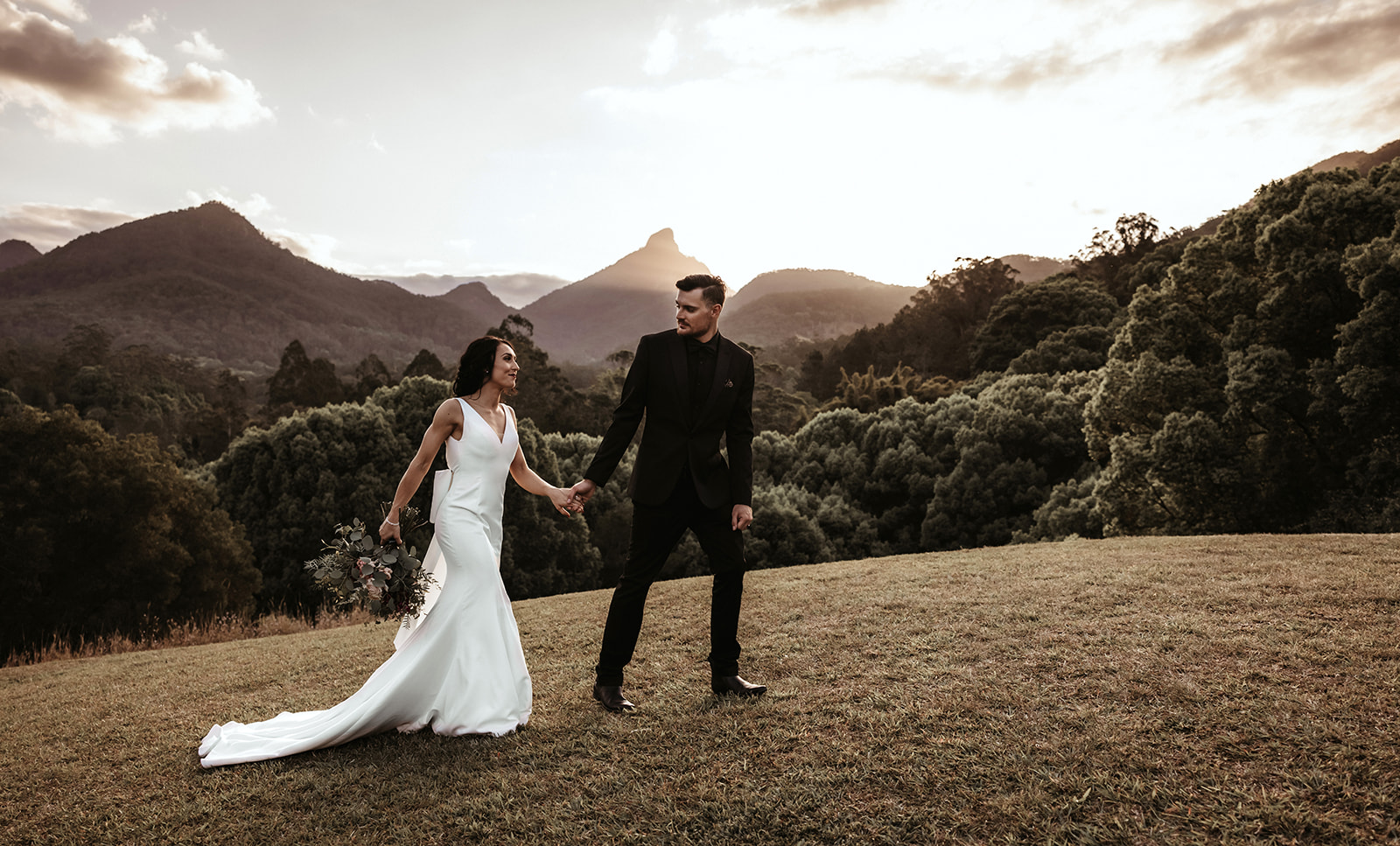 Don't listen to tradition! I had an uneven bridal party, the girls wore black, I wore a bold lipstick and bold nail colour. I chose a dress I could get cut to wear again so it doesn't stay in a box. Just do things that you want to do as at the end of the day you're the one that's going to look back and regret not doing what you wanted. I loved every minute of our day and was very upfront from the get-go haha. 

Get a good photographer and videographer. If you're going to splash out on anything – it's someone to capture those memories, as the day goes by so quick that reliving it through photos and videos is so special.
Any advice on choosing the right dress for your wedding day?
I chose Sammi straight away, and after buying it in the lead up I was freaking out that maybe it was too simple. But I just kept remembering how I felt in it. And it was the best decision, as I loved it so much. I also went to only two dress shops – both very different and tried on different styles, so I could figure out what I wanted straight away.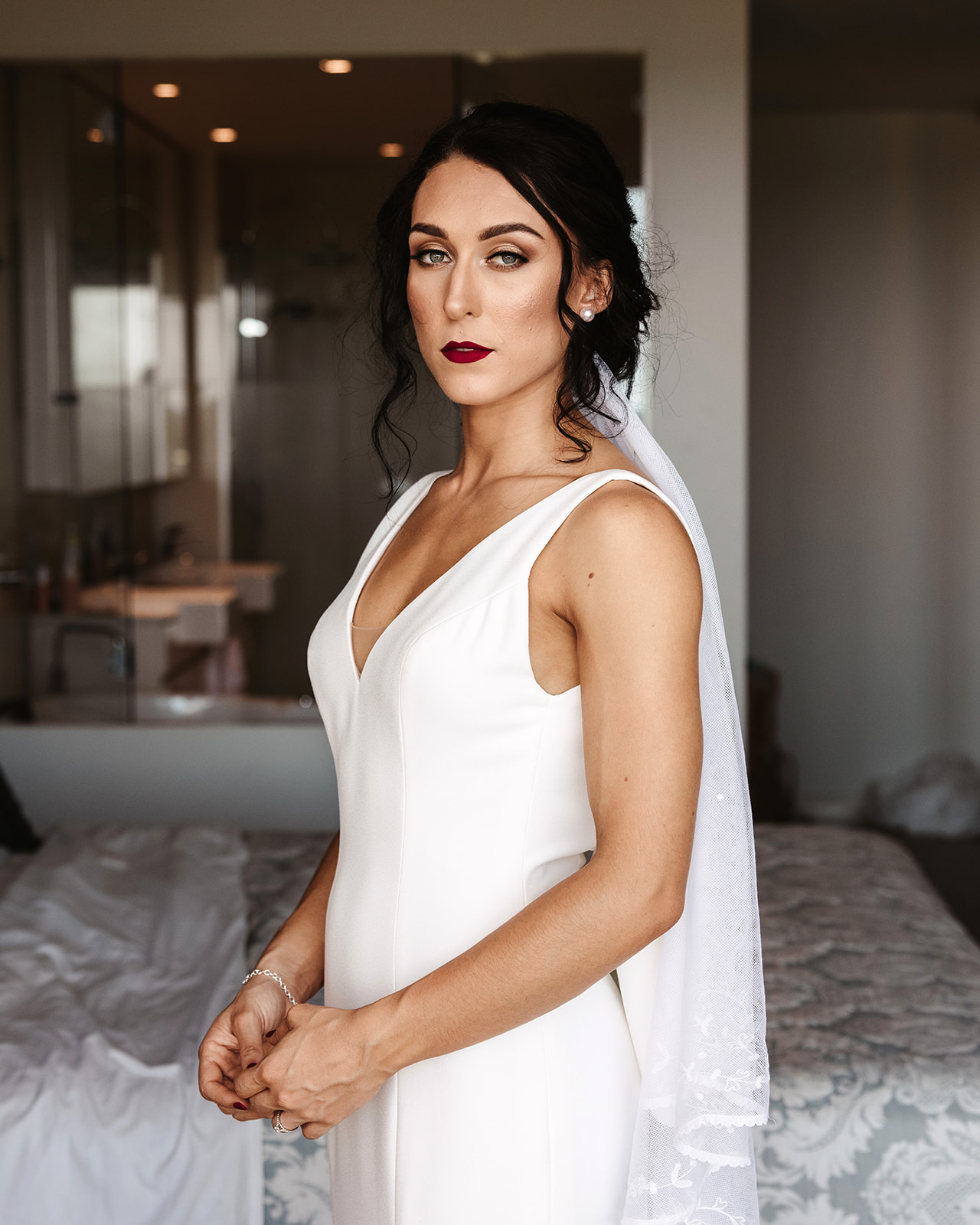 Pick something you feel yourself and confident in, and stick with your gut.