What made you say yes to your dress?
I never really knew what dress I would wear for my wedding, but I knew I wanted something unique, a statement piece and true to my personality.  I had tried on a few options that I liked at other stores, but it wasn't until I tried on the EOS gown at Pearl Bridal that I knew that this was definitely THE dress. The sleeves made the dress exactly what I was looking for. I didn't need to sleep on it, I bought it then and there.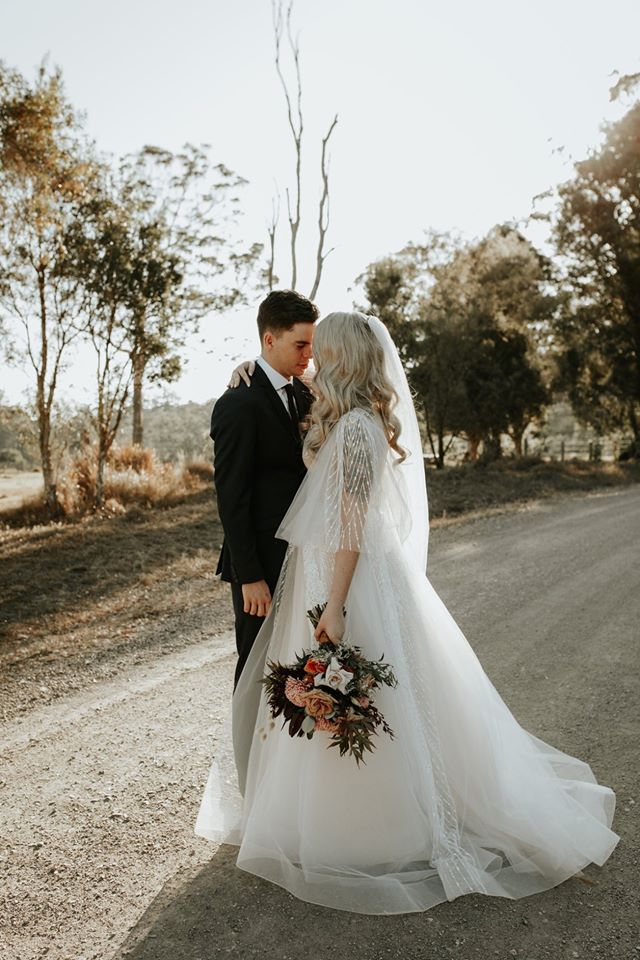 The sleeves made the dress exactly what I was looking for. I didn't need to sleep on it, I bought it then and there.
Describe your wedding day look
Ultimately my look was true to myself. I love being fully glam, but with a vintage/boho theme. So we met somewhere in the middle!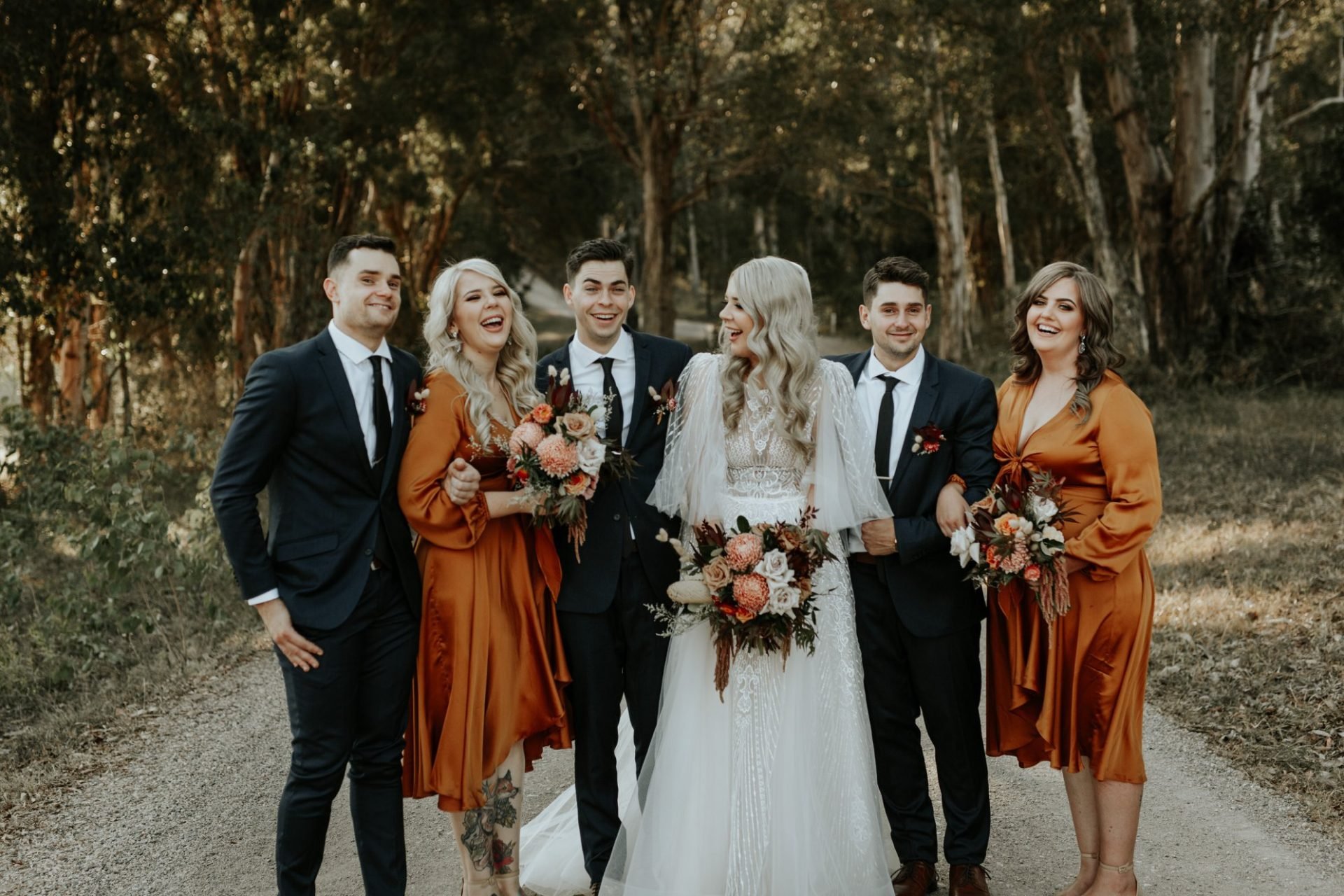 What was the most important aspect of your wedding day?
It was important that our day reflected who are as people, and our values. We love to travel and have always wanted to elope, but we also wanted a big wedding with all of our friends and family… so we did both! We also chose ethical wedding options including a fully vegan wedding caterer, conflict free wedding rings, vegan shoes, accessories and biodegradable wedding favours (flower seeds).   
The funniest moment on the day was…:
Heading up Germany's highest mountain 'Zugspitze' for our elopement shoot in a cable car packed full of tourists was hilarious. So many people took pictures of us, and with us which I'm sure are all floating around the internet somewhere! We then came back to Australia to celebrate with all of our friends and family with a huge reception six weeks later, and before we had even arrived to the event my bridesmaid Laura fell whilst peeing behind a tree during our photoshoot and scraped her knee fairly badly. Sorry Laura! But it was pretty funny.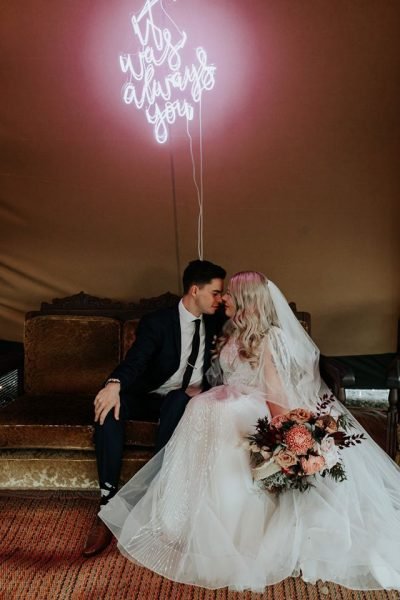 What was the most stressful part to planning?
I loved every second of wedding planning, so much so that we did all planning and styling ourselves, and for two weddings in less than a year! Getting the German wedding paperwork completed was the most difficult part. Luckily I have relatives in Germany who were able to help us out along the way. I recommend researching early, and thoroughly if you plan to elope.
Any wedding preparation advice that you can share?:
Stay true to yourself and what you and your future husband want for your wedding. Don't do things just because that's how they've always been done!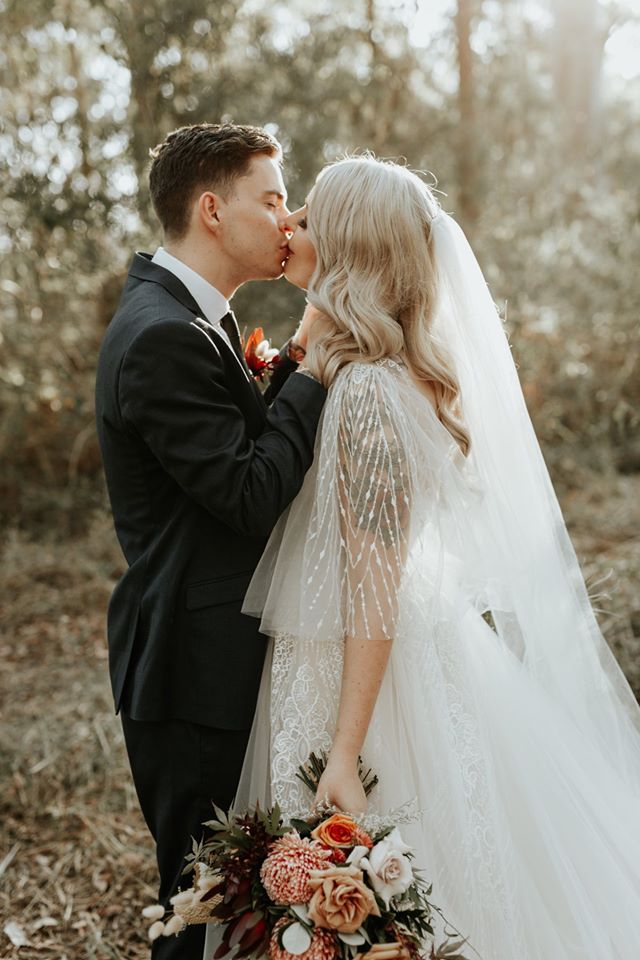 Any advice on choosing the right dress for your wedding day?
Do your research before you go dress shopping. Most bridal stores have websites and social media that showcase the dresses they have in stock, so you can go to a fitting prepared! I had planned to try on the dress that I chose from seeing it on the Pearl Bridal website, before I had even made it to my first appointment.