What made you say yes to your dress?
Stephanie wears the elegant Snow gown in Ice Blue with sparkle tulle.
So many things! First of all, all of the staff at Pearl Bridal were so helpful and amazing. I felt so comfortable, and truly listened to. Just from asking a few questions of me, there were able to figure out what I wanted better than I knew myself. Second of all, the dress was just perfect. My sister and I just knew it was perfect as soon as I put it on. The dress actually matched my engagement ring style also!
Describe your wedding day look
modern, yet timeless elegance.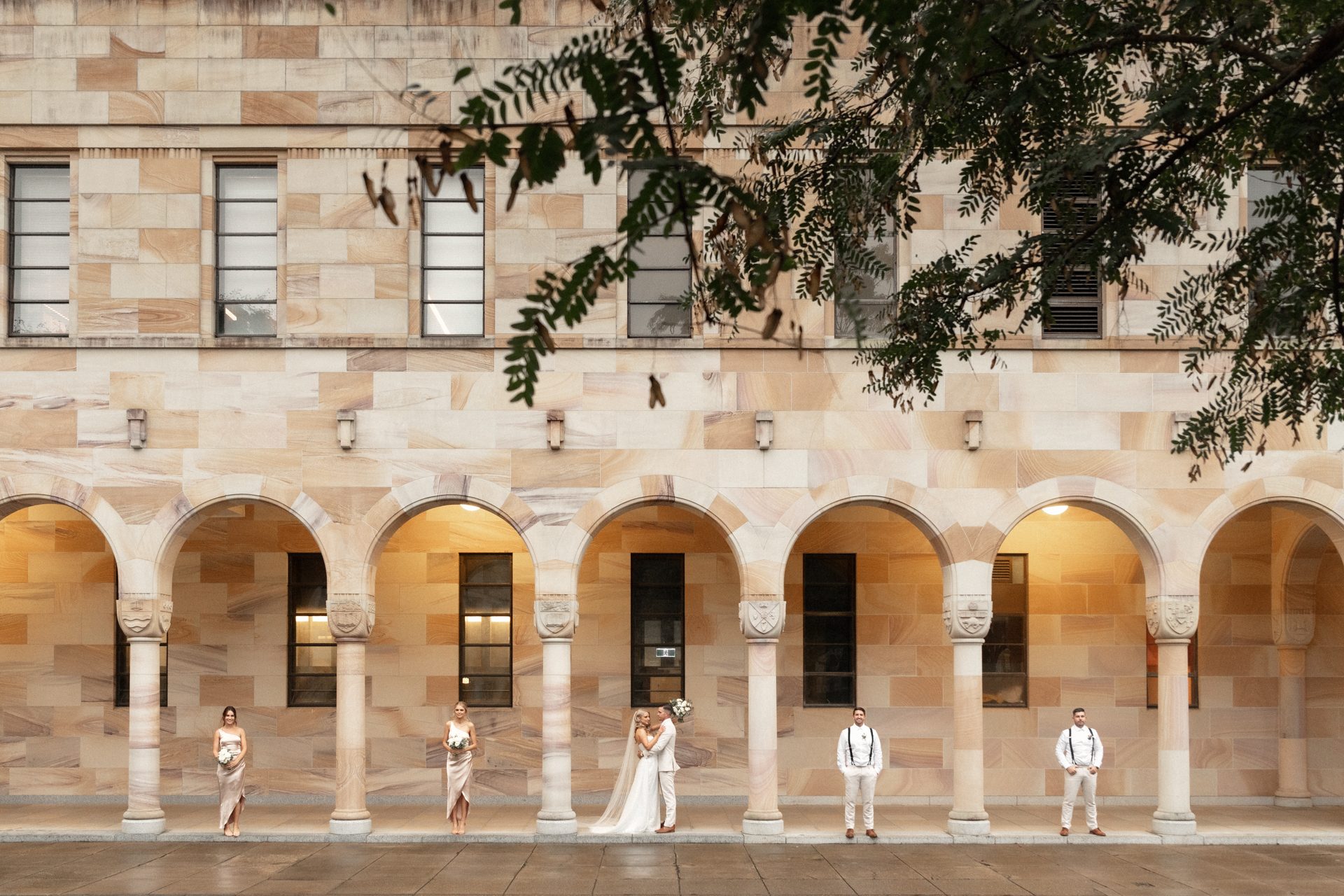 What was the most stressful part to Wedding planning?
The most stressful part was actually the week leading into the wedding, as the rain had well and truly decided to stick around for May. I was set on the outdoor wedding ceremony, which we were still able to pull off in the end.
 What was the most important aspect of your wedding day?
The people. I wanted my closest, nearest and dearest with us to celebrate the day and I wanted them to really enjoy themselves also.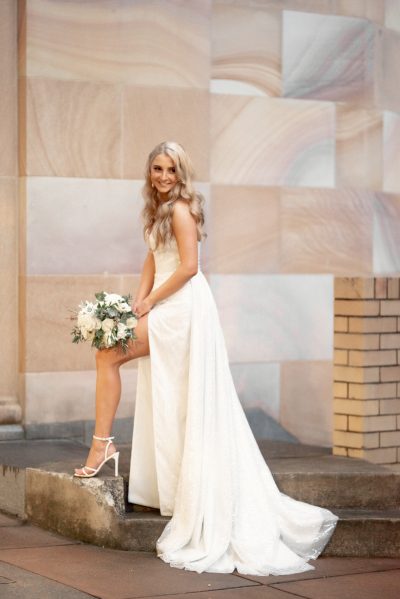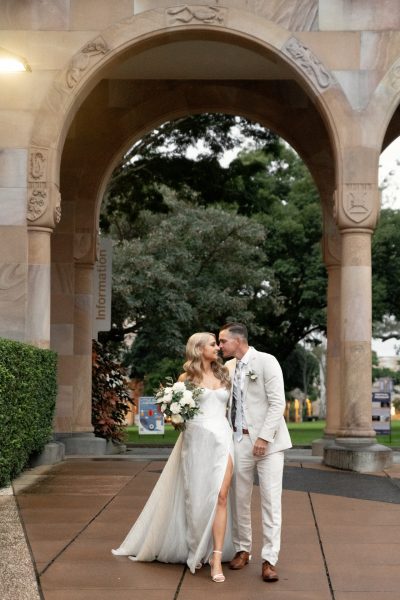 The funniest moment on the day was…
The speeches! All beautiful, yet all with a hint of humor.
Any wedding preparation advice that you can share?
Enjoy every moment, it's such an amazing experience. And if you can, hire a wedding planner to assist, so you can really take everything in without the stress. I didn't have one myself, but this is one thing I would definitely recommend!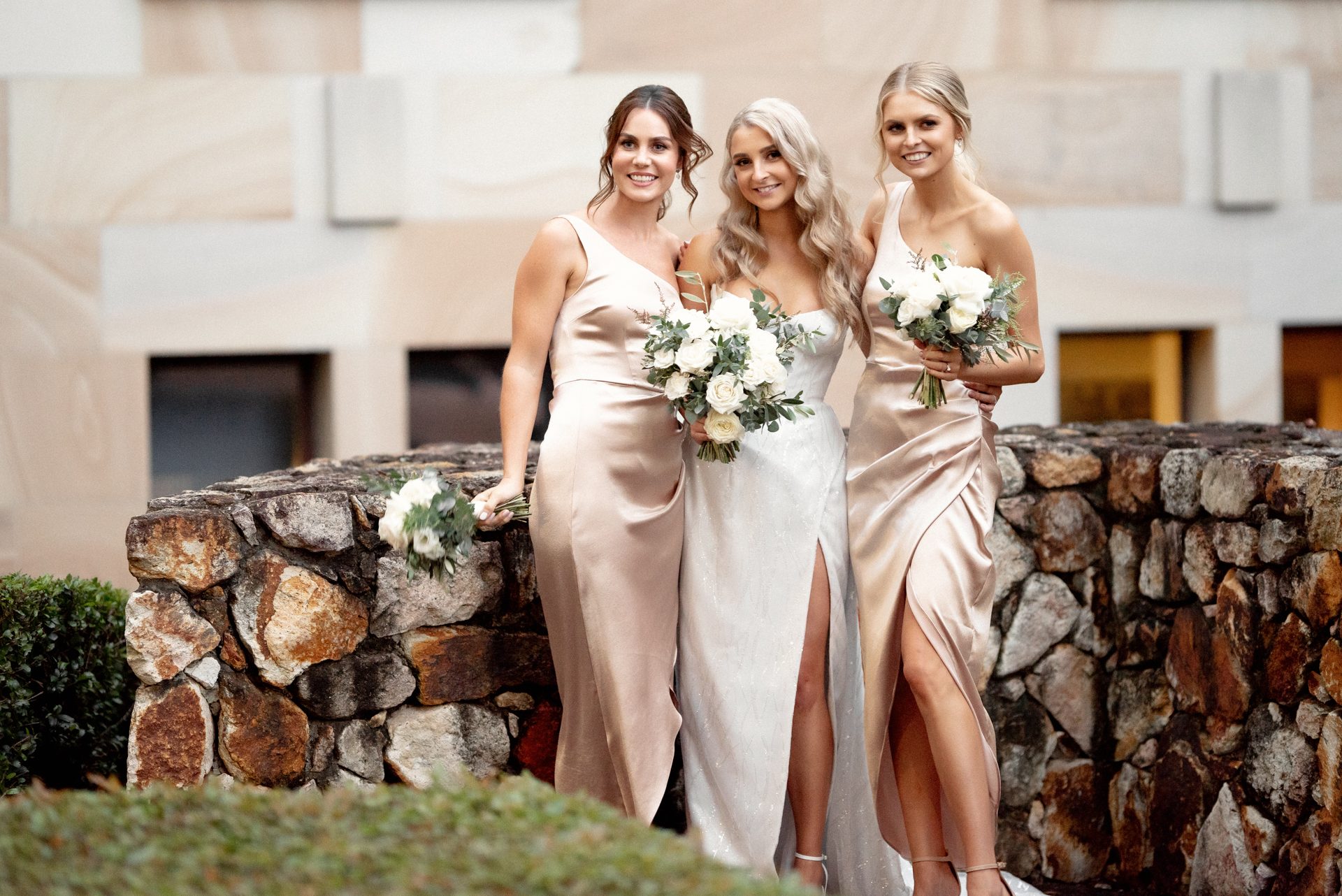 Any advice on choosing the right dress for your wedding day?
Go to Pearl Bridal! Pearl has the most beautiful and diverse range. There is so much to choose from, with so many styles and the staff are so kind and helpful, and so good at what they do! Also, go into the process with an open mind, as you may surprise yourself.