What made you say yes to your dress?
I found a picture of the Ava a year before I got to try it on. I knew I would love it, as soon as I put it on I just felt like a bride and had a moment of "yes I have found the one".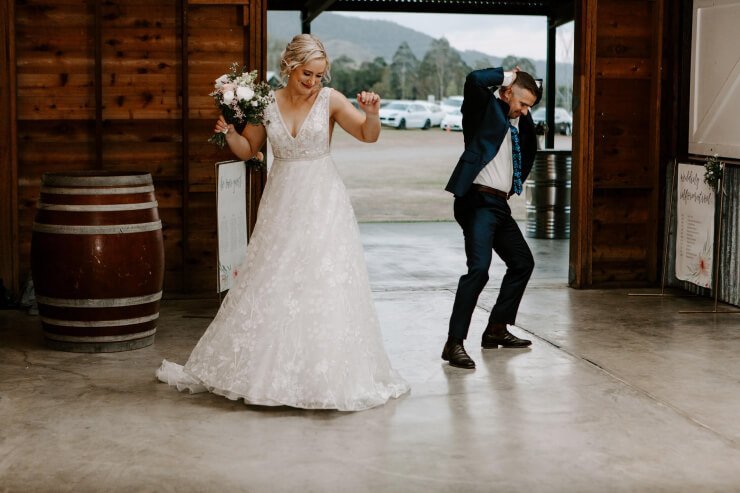 What was the most important aspect of your wedding day?
That Jay and I had the most amazing time and that we got to capture our love story and share it with our nearest and dearest.
The funniest moment on the day was…:
The limo ride!! We thought we had a really good deal (to good to be true!) the driver and his wife were lovely! The limo was so 80s!! At one point my sister in law asked me to turn around and look behind me and. There sat bridal barbie with her tulle dress, it certainly broke the ice for us, we had a good laugh and it made things a lot less nerve wracking on the way to the ceremony. Then once out of the limo ready to walk down the isle my nephew wouldn't have a bar of being the Paige boy and decided he wanted flowers too, so he stole my sister in laws bridesmaid bouquet and walked down the isle with it.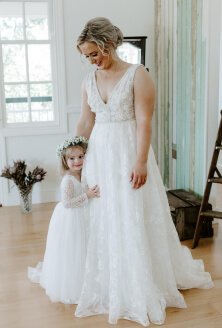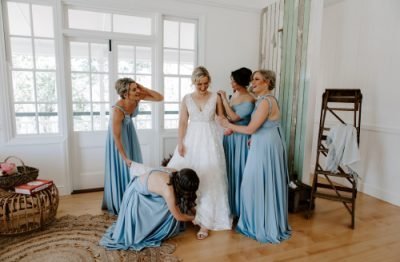 We got to capture our love
story and share it with our
nearest and dearest.
What was the most stressful part to planning?
The guest list!!! Although you know it's "your day" there's a little voice inside that keeps telling you to try and keep everyone happy! In the end we learnt to push that aside and listen to ourselves.
Any wedding preparation advice that you can share?:
Choose the 5 things that you do not want to compromise on. For us it was food, drinks, entertainment, venue and attire. The other little things, shop around or think about how you could change, adapt or even eliminate the unnecessary! You will be surprised how much you can save.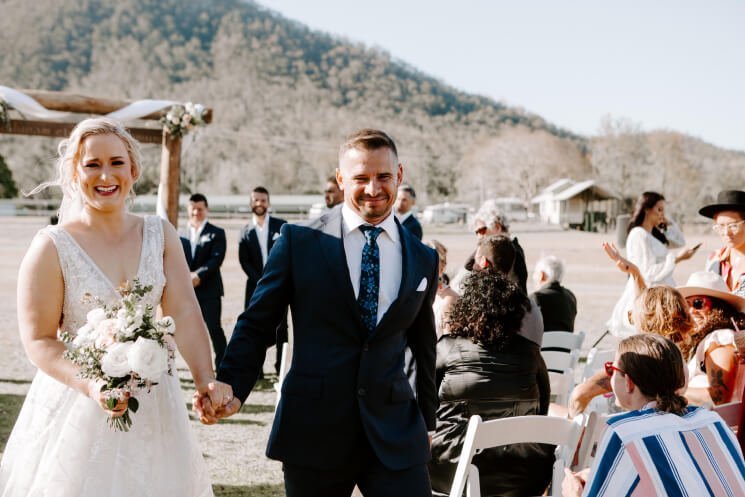 Any advice on choosing the right dress for your wedding day?
Think about how you want to look – when you look at your photo in ten, twenty years!! Don't go for something that you will be uncomfortable in, just because you look amazing! For me that was fitted or strapless, loved heaps in those styles but knew I would be uncomfortable and constantly fussing over my dress.