What made you say yes to your dress?
The beautiful sparkly and glittery material.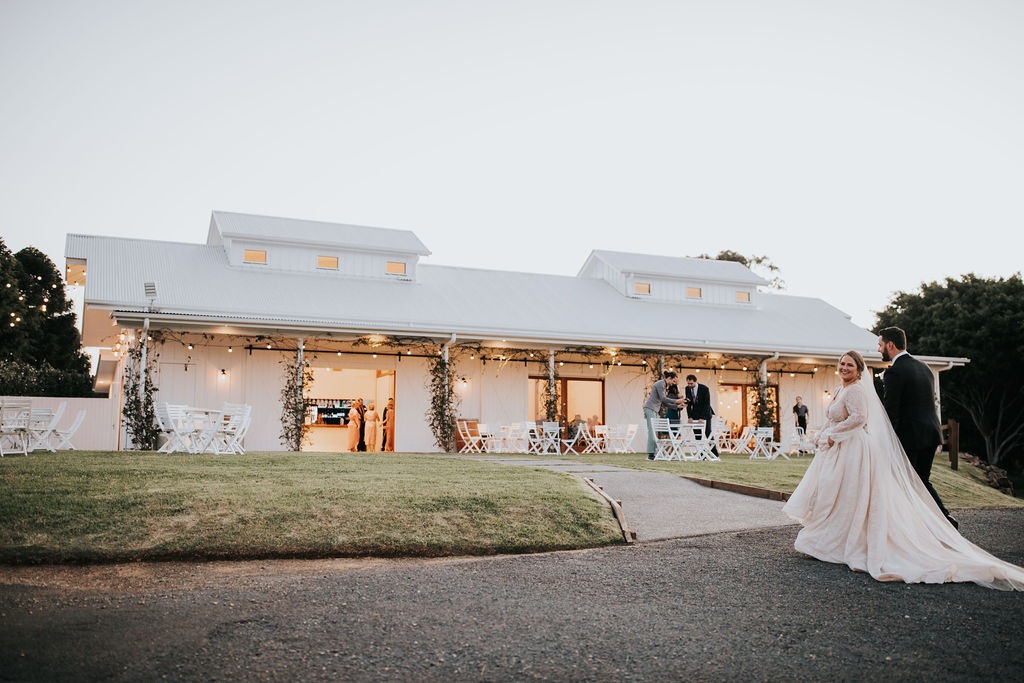 It just looked so stunning as it caught the sunlight.
Describe your wedding day look
We were married at the gorgeous Summergrove Estate so we didn't feel that we needed much in the way of decorations so we went for quite a simple classic look. The groomsmen wore black tuxedos and the bridesmaids wore blush dresses. In the reception, we simply had candles, coloured baby's breath in different shades of pink.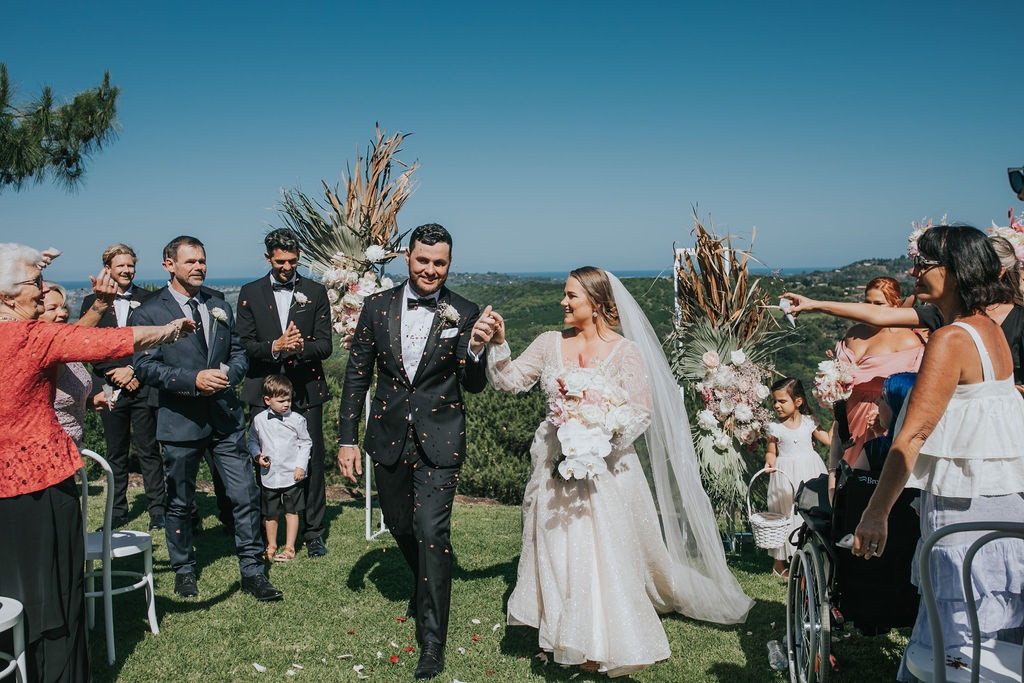 What was the most important aspect of your wedding day?
We just wanted everyone to have fun and be able to let their hair down. That was our aim all along but especially after the year we all had with COVID19. We planned the run sheet, seating plan etc. all around how we thought each guest would get maximum enjoyment.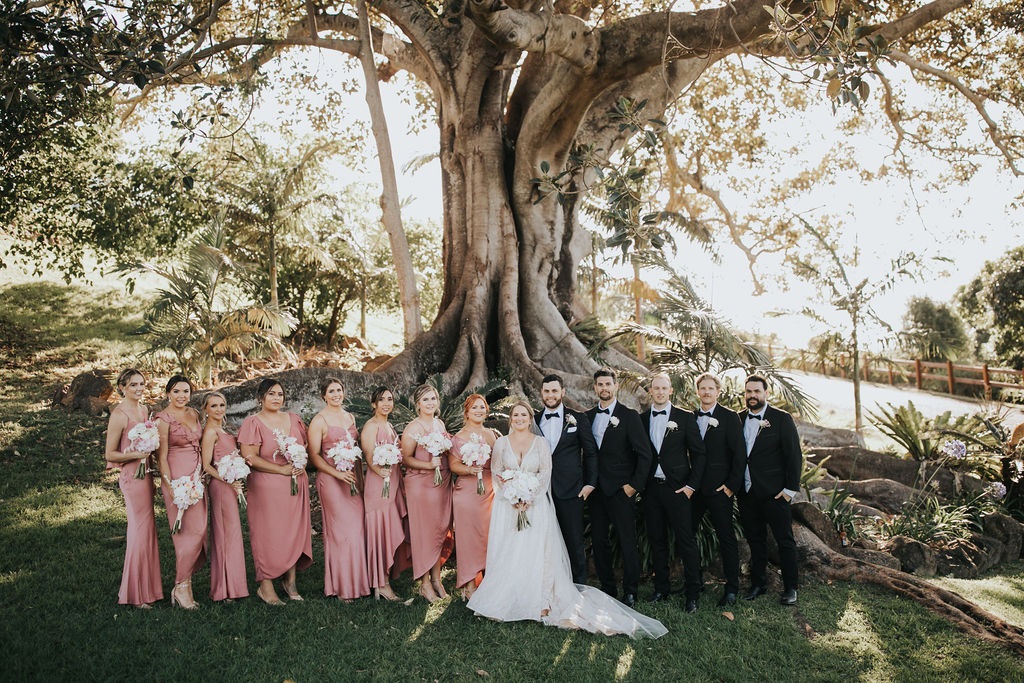 The funniest moment on the day was…:
This would have been after our MC, my uncle,  welcomed the groomsmen and bridesmaids into the reception (after having a major music malfunction) and it came time to welcoming myself and Harley as the new Mr & Mrs Hickson. My uncle started talking about us and saying some lovely memories but then he just kept going and going… after a minute or so we realised that he'd started his speech and had totally forgot to welcome us. We were outside with our wedding coordinator and photographer cracking up wondering what the hell was going on and wondering when he would realise.  After another minute or so he realised and finally welcomed us into the reception. Everyone was laughing; it was just a really funny moment.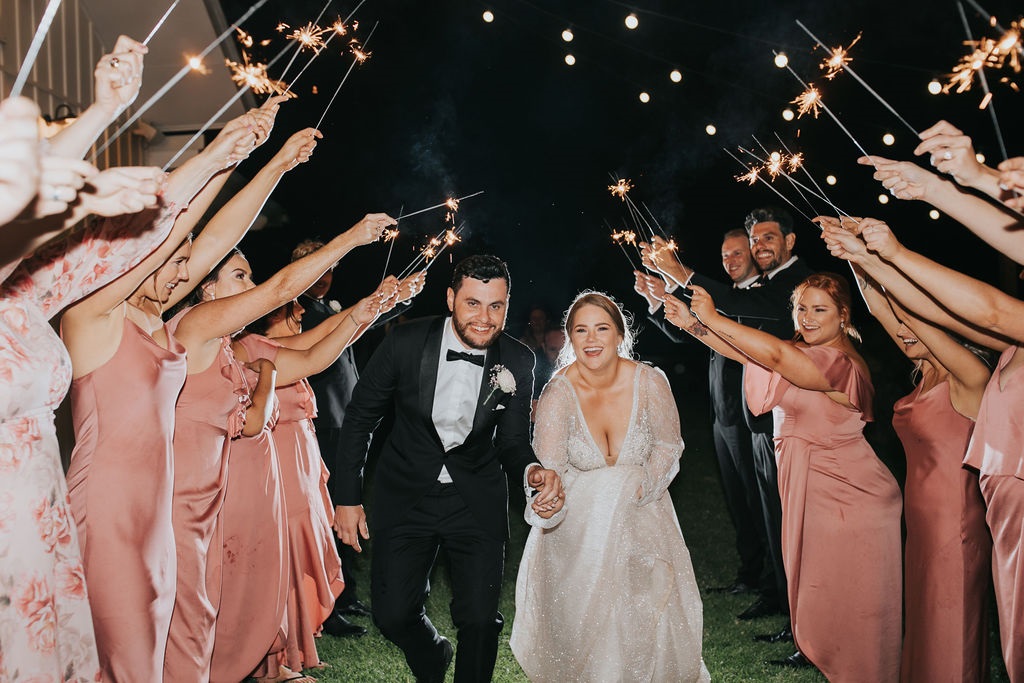 What was the most stressful part to planning?
 One word: COVID19. We booked 2 years in advance so we could be married at Summergrove Estate on our anniversary in May 2020 but then about 6 weeks beforehand we received the crushing news that we had to postpone. We had already paid for everything in full and a refund wasn't an option so we took a gamble and rebooked for November 2020. The day that we had to postpone was such a stressful day. I had to try and find an available date at one of the most popular wedding venues at the same time as all of the other poor Corona Brides while also trying to line up all of my other vendors to be available on the same day too.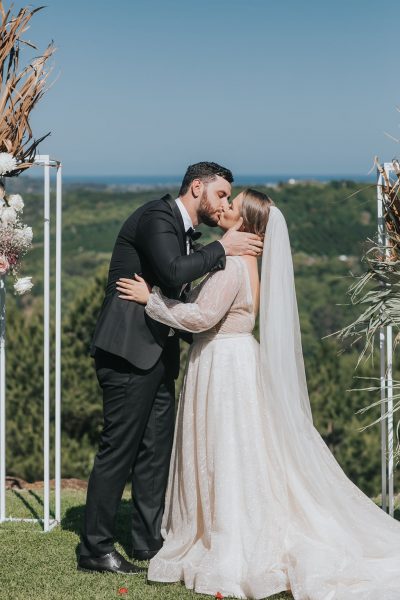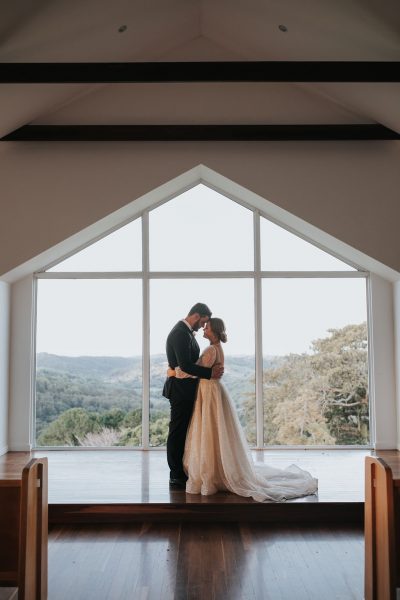 It was a nightmare! And to make matters worse my fiancé was a FIFO worker in WA and due to border closures he was unable to return home and was stuck on the other side of the country for 7 months of the year. To be able to attend our wedding he had to quit his job returning a week before we got hitched. My poor bridesmaids had to rebook my bridal shower and hens multiple times due to ever changing COVID restrictions and Harley's bucks took place just days before the wedding (I was so scared he'd end up with one eyebrow or something!). A handful of guests also couldn't make it to the wedding due to borders closures which was heart breaking. Leading up to the wedding I was sure we would have to postpone again. We live in QLD and the Summergrove Estate is located in Northern NSW and up until a few weeks before the wedding the state borders were still closed to each other. But finally luck was on our side and the borders reopened just in time and we finally got to have our dream wedding!
Any wedding preparation advice that you can share?:
I love a good spreadsheet so I had a super detailed one to keep track of payments, due dates, contact details etc. I also found it really helpful to create a separate email account just for wedding stuff. That way it was super easy to find anything rather than trying to search through my work emails or my normal email account which is full of spam!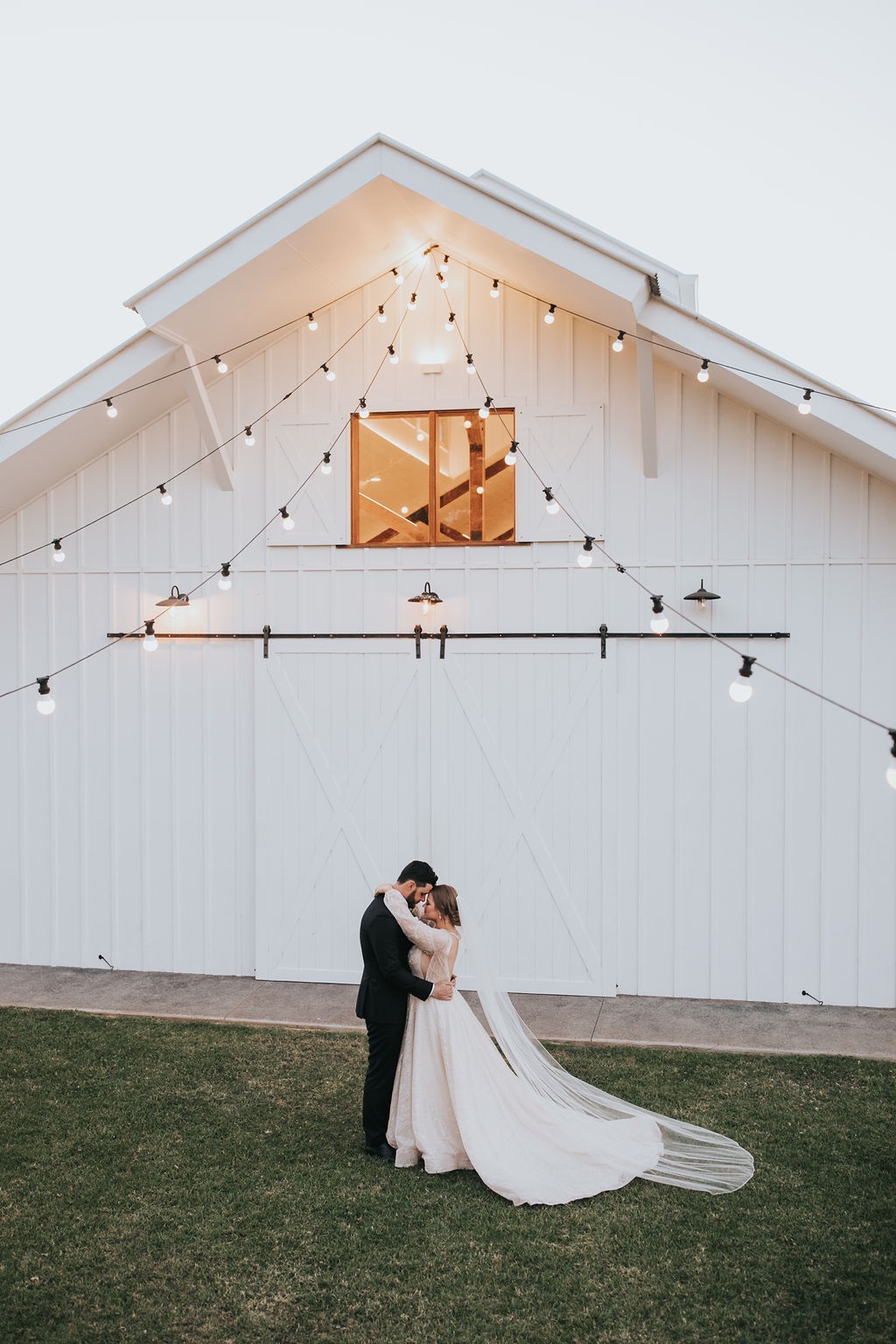 Any advice on choosing the right dress for your wedding day?
Don't settle for less because you can't find 'the one'. I am a size 14 and am very self conscious. I hadn't been enjoying the dress search as most boutiques only offer up to a size 12 (which felt more like a size 8) so I could never fully envision what the dresses looked like on me as they were always way too tight and not flattering at all. I was just about to order a dress that I thought was beautiful but I wasn't 100% sold on it and again, it was 2 sizes too small in store so I couldn't really tell what it would look like on but I couldn't find anything I liked more.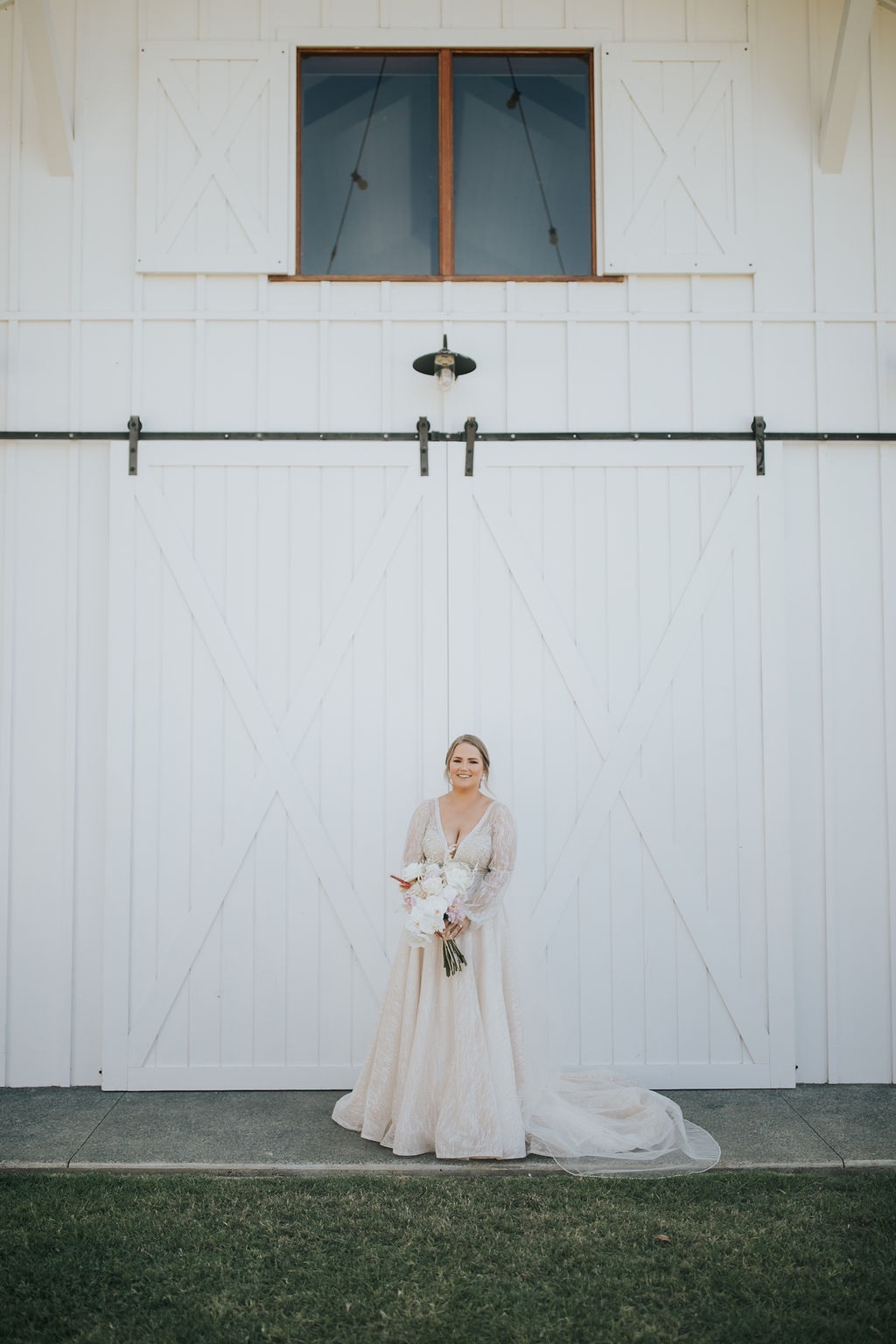 I finally had that teary magical moment everyone talks about and got to say yes to the dress.
Pearl Bridal was my last attempt before ordering the other back up dress.  Once I walked in store I spotted the glittery range by Jasmine Empire and I was in love! I tried on a few other dresses that were picked out for me but I couldn't take my eyes off the sparkly numbers on the mannequins! I finally got to try the Eliza gown on and I was instantly sold. I finally had that teary magical moment everyone talks about and got to say yes to the dress! I'm very self-conscious of my arms so knew I wanted sleeves but Eliza was sleeveless. This wasn't a problem, Pearl simply requested additional material from Jasmine Empire for a small fee and requested that they leave the seems bare on the arms so we could easily add sleeves. Before I knew it I had my dream dress!